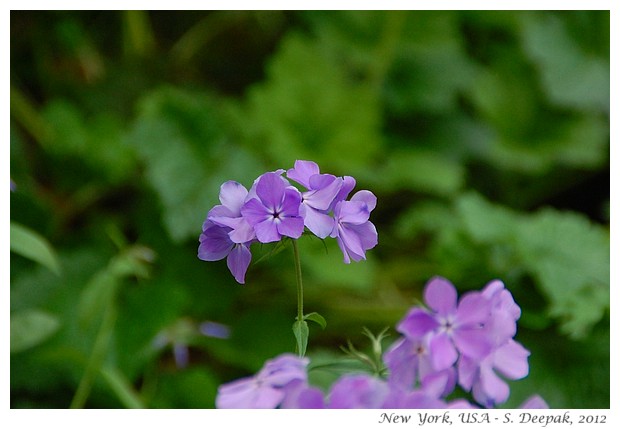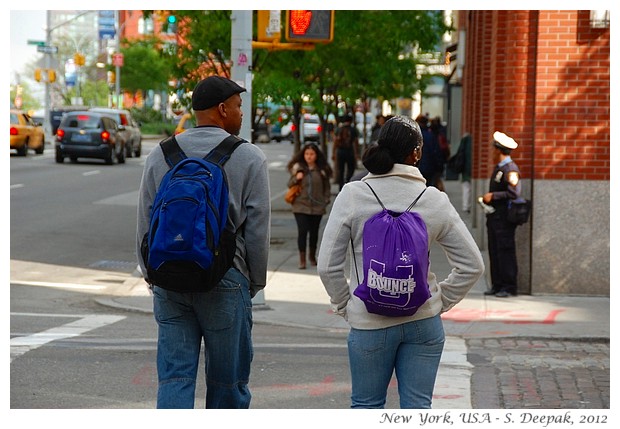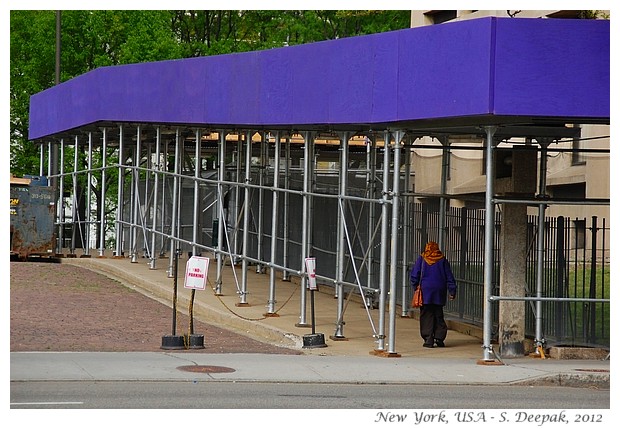 New York, USA: In a new city, sometimes I like to play a game called "find a colour". It is very simple, select any colour and find all the things of that colour around you and take their picture. Often we are too absorbed in ourselves and hardly look at the world around us. Through this game, it seems as if the world has come alive, and I feel surprized that there are so many colours around us. Today's images are from one such "find purple colour" game.
न्यू योर्क, अमरीकाः किसी नये शहर में घूमते हुए मुझे "एक रंग चुनो" का खेल खेलना अच्छा लगता है. आसान सा खेल है, कोई एक रंग चुनो और अपने आसपास की उस रंग की हर वस्तु की तस्वीर खींचो. अक्सर हम लोग अपनी ही दुनिया में खोये रहते हैं, आसपास क्या है, उसे ठीक से नहीं देखते. इस खेल से लगता है मानो दुनिया जीवित हो उठती है, आश्चर्य होता है कि हमारे आसपास इतने सारे रंग हैं. ऐसे ही "जामुनी रंग को खोजो" के खेल की तस्वीरें हैं आज.
Nuova York, USA: In una nuova città, qualche volta mi piace giocare al "cerca un colore". E' un gioco semplice, decidi un colore, cercalo nel mondo intorno e fotografalo. Spesso siamo persi nei nostri mondi interni e non guardiamo al mondo intorno a noi. Con questo gioco, mi sembra che il mondo diventa vivo e resto sorpreso che siamo circondati da così tanti colori. Le immagini di oggi sono il risultato di un gioco "cerca il colore viola".
***