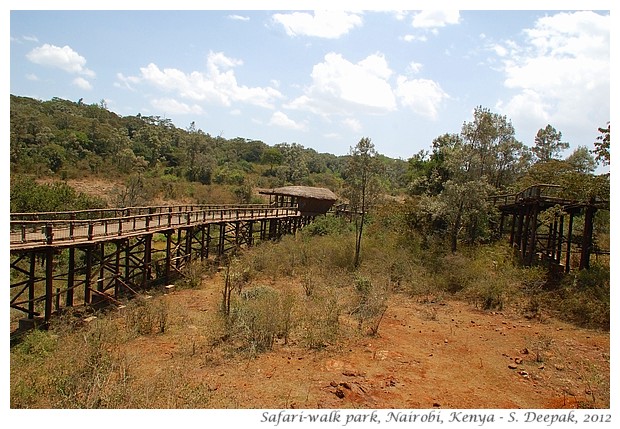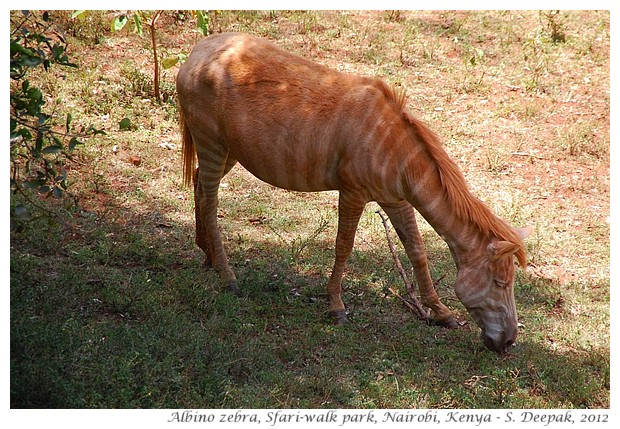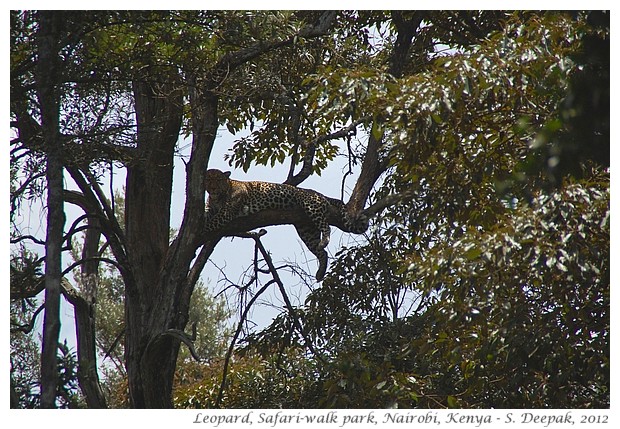 Nairobi, Kenya: Safari walk is a small zoo near the entrance to Nairobi national park. Its best feature is a wooden ramp going above the forest, from where you can see wild animals. However, animals are not so many and often it means waiting for long time. Personally I prefered the pleasure of looking at free animals in the national park.
नैरोबी, कीनियाः सफारी वाक नाम का छोटा सा चिड़ियाघर नैरोबी नैशनल पार्क से करीब है. इसकी सबसे सुन्दर बात है लकड़ी का लम्बा पुल जिस पर सैर करते हुए आप नीचे घूमते जँगली जानवरों को देख सकते हैं. पर बहुत जानवर नहीं दिखते और कई बार बहुत समय तक प्रतीक्षा करनी पड़ती है. मेरे विचार में जो आनन्द नैशनल पार्क में खुले जानवरों को देख कर मिलता है वह यहाँ नहीं मिलता.
Nairobi, Kenya: Il parco safari è un piccolo zoo vicino alla entrata del parco nazionale di Nairobi. La parte più bella di questo parco è la rampa di legno che passa sopra una zona di foresta, da dove si può osservare gli animali. Comunque, non si vedono molti animali e spesso dovete aspettare molto per vederne qualcuno. Personalmente mi è piaciuto di più vedere gli animali liberi nel parco nazionale.
***