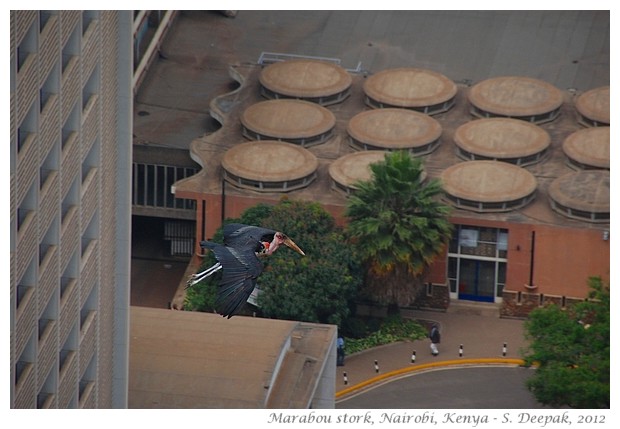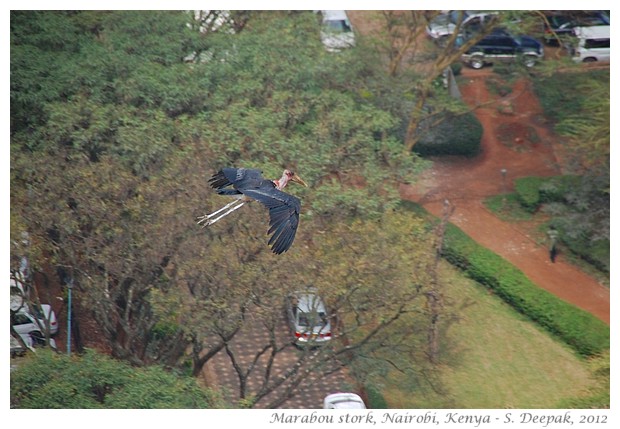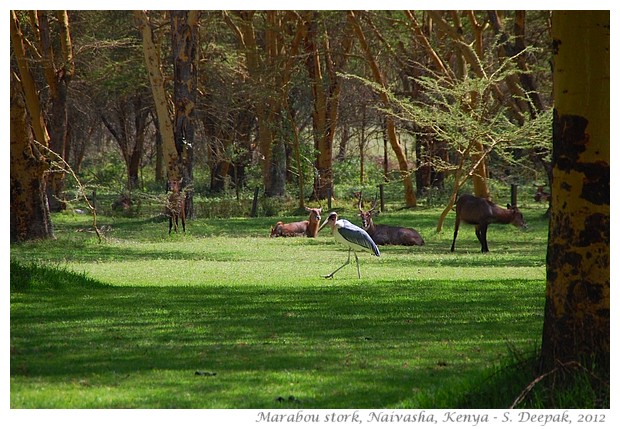 Nairobi, Kenya: When I first saw these birds, I had thought that they were some kind of vultures because of their naked featherless heads and necks. Trees on Uhuru road near the stadium are full of them. They belong to the stork family.
नैरोबी, कीनियाः पहली बार उन पक्षियों को देखा तो लगा कि गिद्ध हैं क्योंकि उनके सिर और गर्दन के हिस्से नंगे यानि पँखविहीन थे. उहूरो रोड में स्टेडियम के पास पेड़ों पर बैठे हर ओर दिखते हैं. पूछने पर पता चला कि उन्हें वहाँ के लोग इन्हें माराबू कहते हैं. शब्दकोष में खोजा तो चमरघेंच नाम मिला.
Nairobi, Kenya: Quando li ho visto per la prima volta ho pensato che erano una specie di avvoltoi perché hanno le teste e i colli nudi. Gli alberi sull'Uhuru Road vicino allo stadio, sono pieni di questi uccelli. Poi ho scoperto sono una specie di cicogne.
***