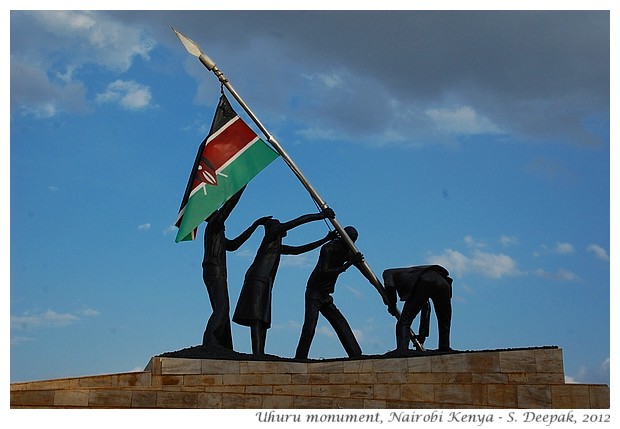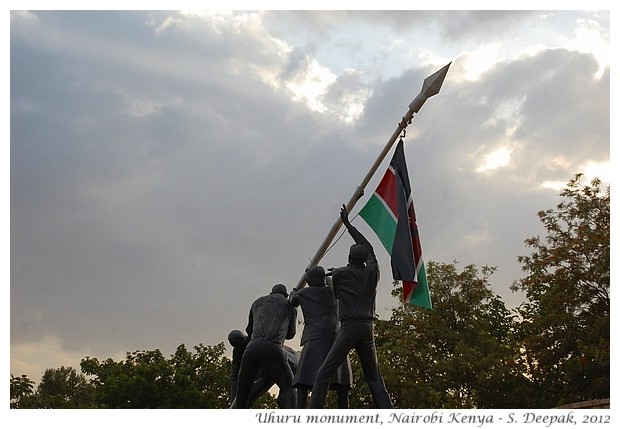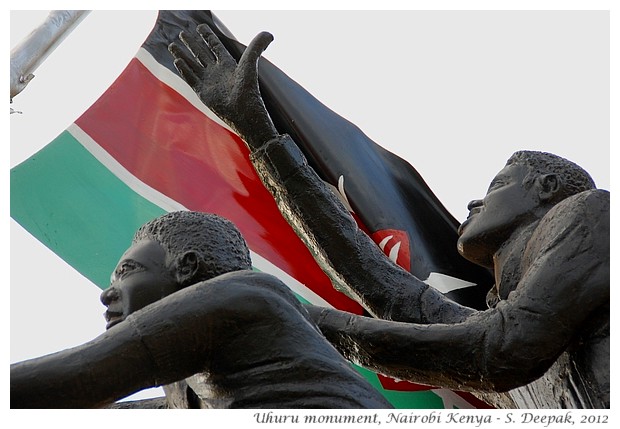 Nairobi, Kenya: The national Uhuru (independence) monument was built to celebrate 25th anniversary of Kenya's independence from Britain.
नैरोबी, कीनियाः यह राष्ट्रीय उहूरु (स्वतंत्रता) स्मारक कीनिया की ब्रिटेन से स्वतंत्रता की पच्चीसवीं वर्षगाँठ पर बनवाया गया था.
Nairobi, Kenya: Questo monumento nazionale Uhuru (indipendenza) era stato costruito per celebrare 25° anniversario dell'indipendenza di Kenya dal Regno Unito.