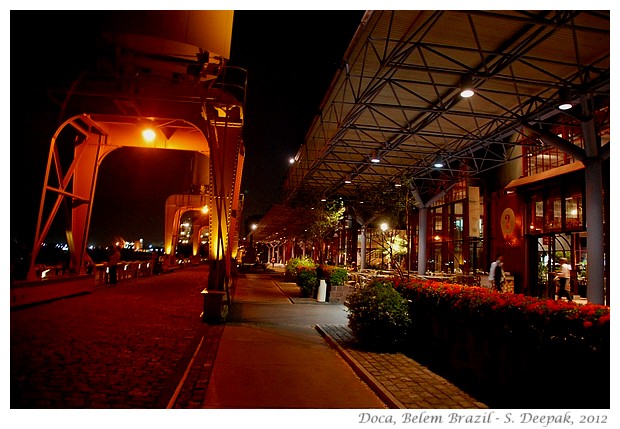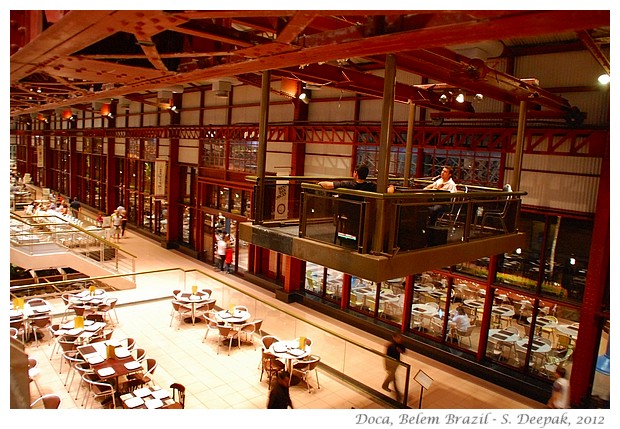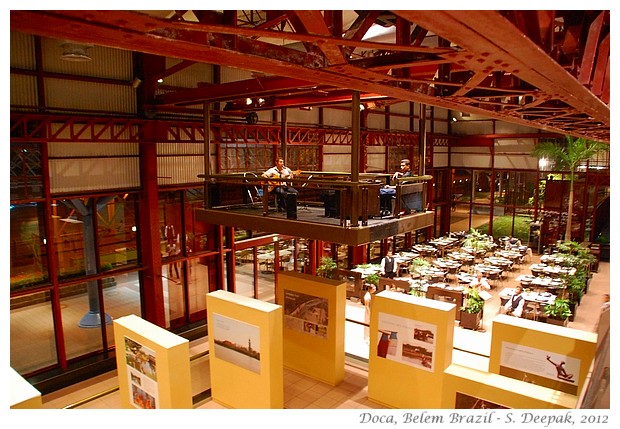 Belem, Parà, Brazil: About fifteen years ago when I had gone to Belem, the area of old port was dirty and dangerous, with fear of being mugged or robbed. Now it is a cultural centre, where they organize conferences, hold exhibitions, have shops, bars and restaurants. There is even a platform hanging from the ceiling of the long hall, which moves up and down and on which musicians can showcase their arts.
बेलेन, परा, ब्राज़ीलः करीब पंद्रह साल पहले जब बेलेन गया था तब पुरानी बँदरगाह वाला हिस्सा गन्दी और डरावनी जगह होती थी जहाँ चोर गुन्डों का राज होता था. अब वहाँ पर साँस्कृतिक केन्द्र बना है, जहाँ कान्फ्रैंस होती हैं, प्रदर्शनियाँ लगती हैं, दुकानें, बार और रेस्टोरैंट बने हैं. एक लम्बे हाल में छत से लटकता एक प्लेटफार्म है जो हाल में इधर से उधर घूमता है और जिस पर बैठ कर संगीतकार अपनी कला दिखाते हैं .
Belem, Parà, Brasile: Circa quindici anni fa quando ero stato a Belem, l'area intorno al vecchio porto era un posto sporco e pericoloso, con la paura di essere aggrediti o rubati. Ora è un centro culturale dove organizzano conferenze, allestiscono mostre, hanno negozi, bar e ristoranti. C'è anche una piattaforma appesa al soffitto del grande salone che si muove su e giù, e sulla quale siedono i musicisti per presentare la loro arte.
***