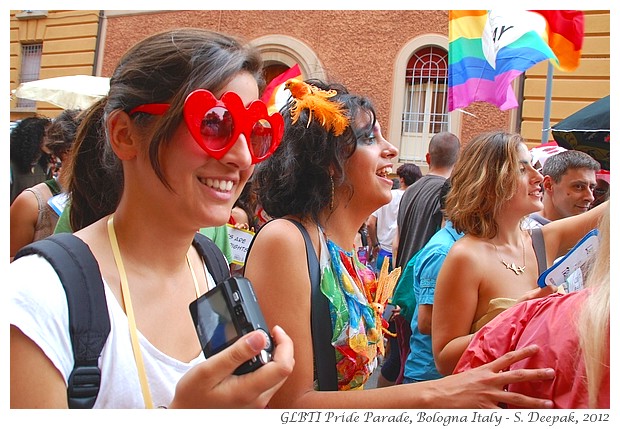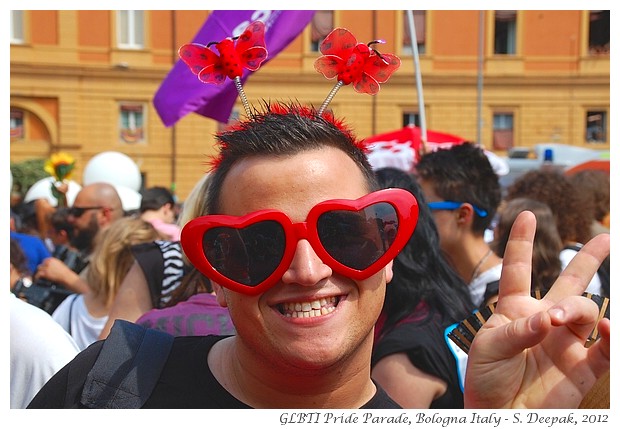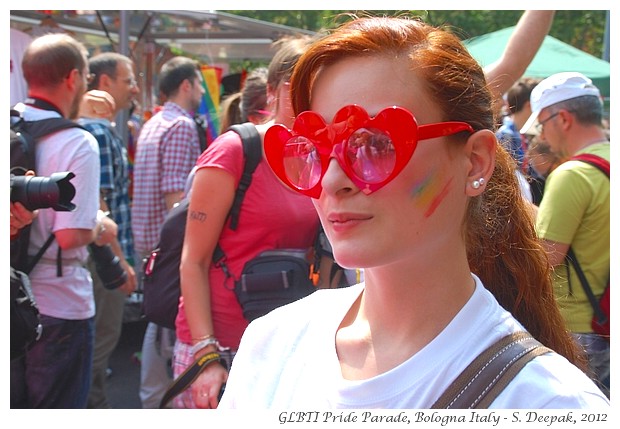 Bologna, Italy: There is a saying "wearing your heart on your sleeve". Some what similarly the people in today's images are wearing hearts on their eyes to give a message of love, asking you to accept love in all its different forms.
बोलोनिया, इटलीः अँग्रेजी में कहते हैं "दिल को बाजू पर पहनना", कुछ वैसे ही आज की तस्वीरों के लोग दिलों को आँखों पर लगाये हुए प्रेम का सँदेश दे रहे हैं और आप को प्रेम को उसके हर रूप में स्वीकारने के लिए कह रहे हैं.
Bologna, Italia: In inglese si dice "portare il cuore sulla manica della camicia". Le immagini di oggi hanno qualcosa di simile con le persone che portano i loro cuori sugli occhi per dare un messaggio d'amore - di accettare l'amore in tutte le sue forme.
***