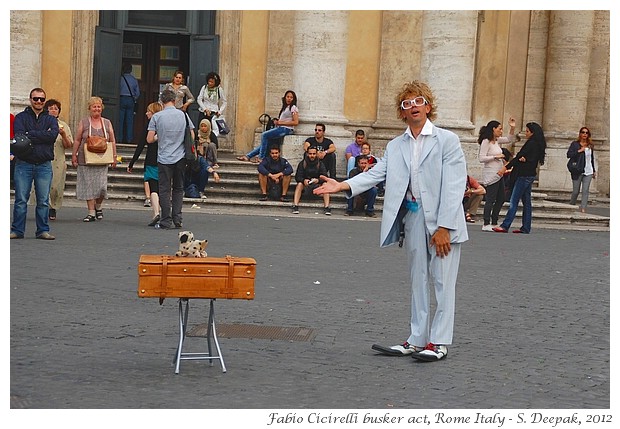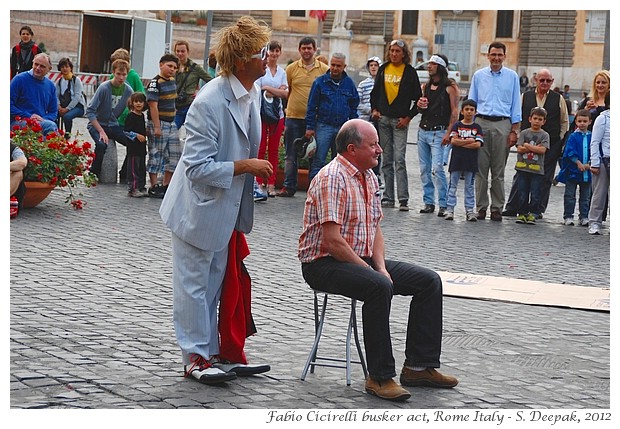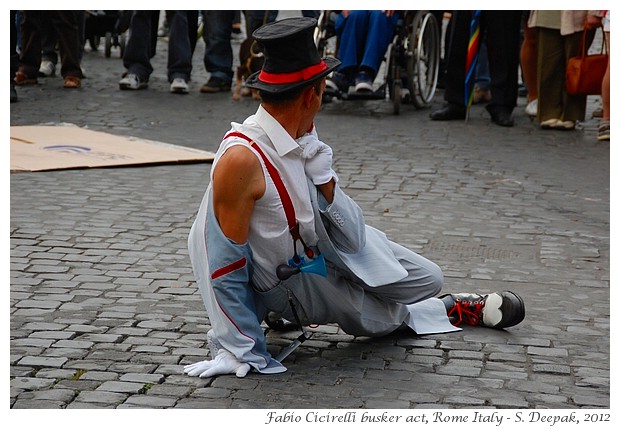 Rome, Italy: Earning his living on the street, Mr Fabio Cicirelli did comedy, magic tricks, juggling with knives and balanced himself on a one-wheel bicycle.
रोम, इटलीः सड़क पर मनोरँजन करके अपनी रोज़ी रोटी कमाने वाले श्री फाबियो चिचिरेल्ली कभी विदुषक बनके हँसाते, कभी जादूगर बन जाते, कभी हवा में चाकुओं के करतब दिखाते, कभी एक पहिये की साईकल चलाते.
Roma, Italia: Sig. Fabio Cicirelli guadagna da vivere sulla strada e il suo show comprendeva scene di commedia, trucchi da mago, giochi con i coltelli e fare l'equilibrista su una monocicletta.
***