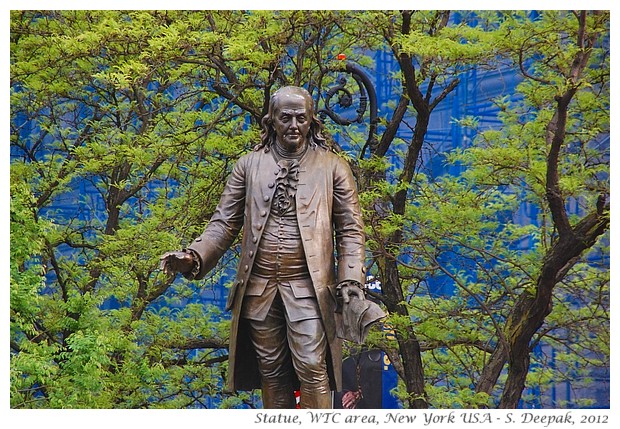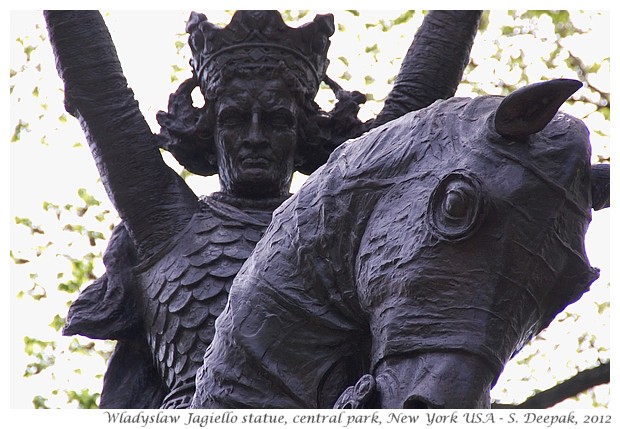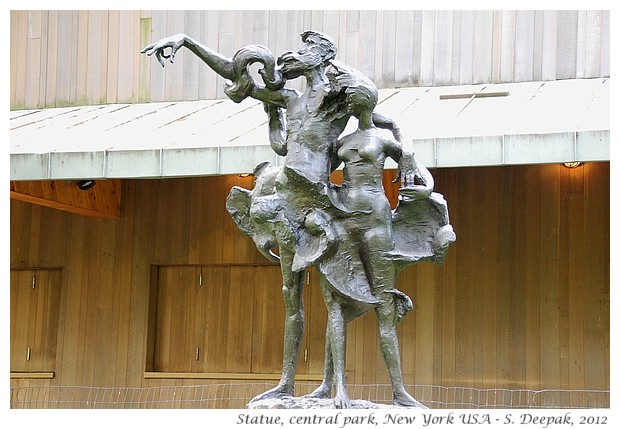 New York, USA: When I was a child, next to our school was Birla temple, where I saw sculptors sculpting statues. Since then I wanted to be a sculptor. About thirty years ago, for a few months I had even worked with an Italian sculptor, but I was not so good at it. However, my love my sculptures is still the same. Today's images have three examples of sculptures from New York.
न्यू योर्क, अमरीकाः बचपन में स्कूल के साथ बिरला मन्दिर था जहाँ शिल्पकारों को मूर्तियाँ तराशते देखता था, तबसे मन में शिल्पकला सीखने की इच्छा जागी थी. करीब तीस साल पहले मैंने कुछ महीनों के लिए एक इतालवी शिल्पकार के साथ कुछ सीखने की कोशिश भी की थी, पर बात कुछ बनी नहीं. लेकिन शिल्पकला के प्रति प्रेम अब भी वैसा ही है. आज की तस्वीरों में तीन शिल्पकला के नमूने, न्यू योर्क यात्रा से.
Nuova York, Stati Uniti: Quando ero un bambino, vicino la mia scuola c'era il tempio di Birla dove guardavo gli scultori creare le loro statue. Da allora volevo diventare scultore. Circa 30 anni fa, avevo anche lavorato con uno scultore italiano per alcuni mesi, ma non ero molto bravo. Comunque, il mio amore per le sculture è sempre lo stesso. Le immagini di oggi hanno alcune sculture da Nuova York.
***