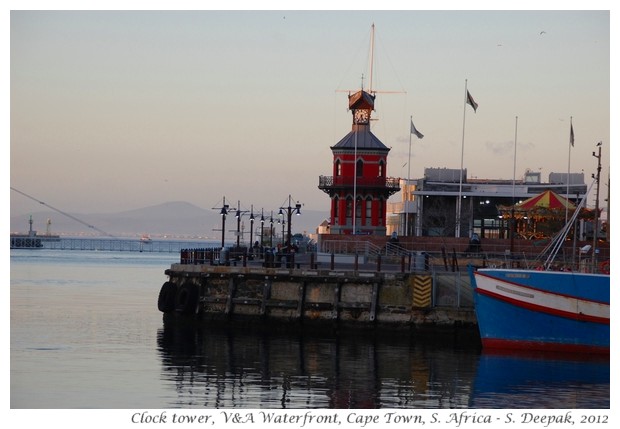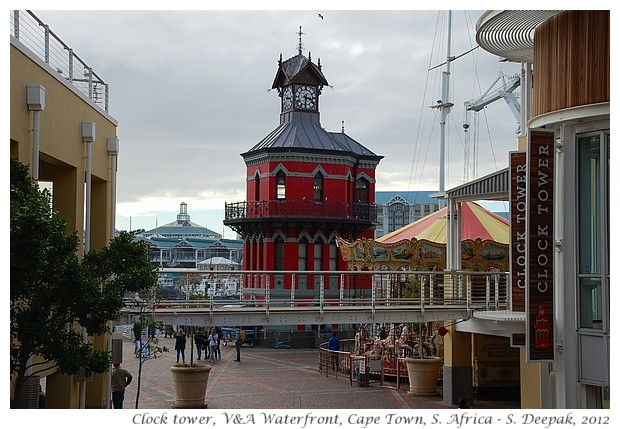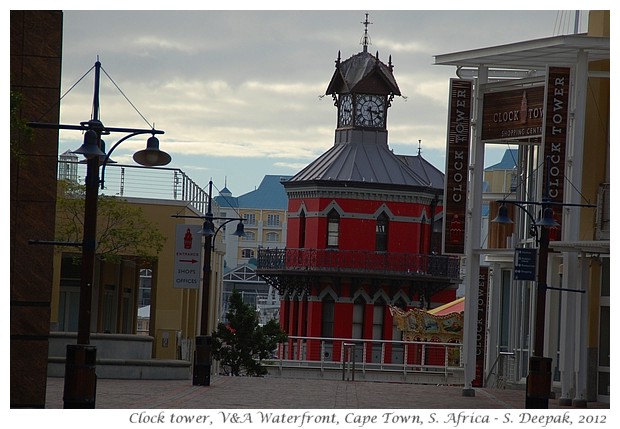 Cape Town, South Africa: Built on the seaside in 1882 in Victorian Gothic style, the clock tower used to be the port captain's office in the old times.
केप टाउन, दक्षिण अफ्रीकाः सन 1882 का सागर तट पर विक्टोरियन गोथिक शैली में बना घँटाघर पहले केप टाउन के बँदरगाह के कप्तान का दफ्तर होता था.
Città del Capo, Sud Africa: Costruito sul mare nel 1882 in stile gotico vittoriano, la torre dell'orologio allora fungeva dall'ufficio del capitano del porto.
***