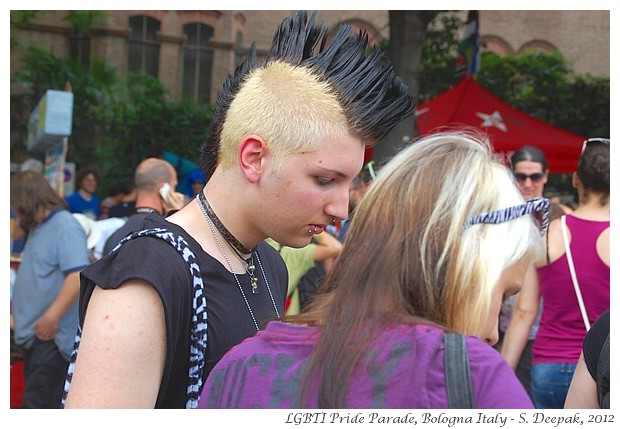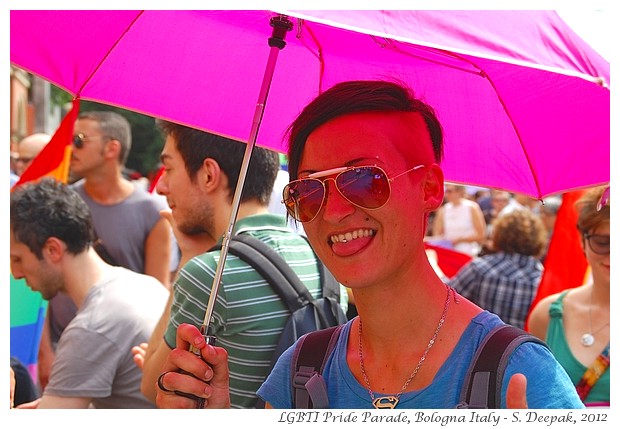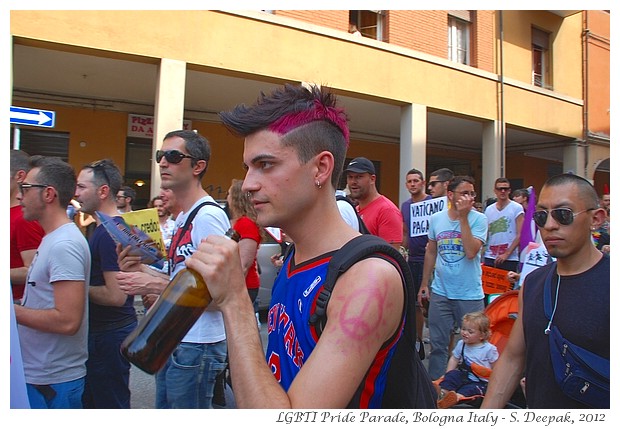 Bologna, Italy: Ear, nose, tongue, chin, tummy, genitals, there is hardly any part of the body where people do not have pins. When I see them, I feel that they are courageous persons who are not afraid of pain. It seems to me that pins are the external signs of their non-conformism.
बोलोनिया, इटलीः कान, नाक, जीभ, ठोड़ी, नाभी, गुप्ताँग, शायद ही शरीर का कोई हिस्सा हो जहाँ लोग पिन नहीं लगवाते. उन्हें देखता हूँ तो सोचता हूँ कि बहुत हिम्मतवाले लोग हैं, जिन्हें पीड़ा से डर नहीं लगता. लगता है कि मानो यह पिन उनका दुनिया से विद्रोह का चिन्ह हैं.
Bologna, Italia: Orecchie, naso, lingua, mento, genitali, non esiste parte del corpo dove le persone non portano i pin. Quando li vedo, penso che siano persone coraggiose che non hanno paura del dolore. Penso anche che i pin siano il segno esterno del loro non-conformismo.
***