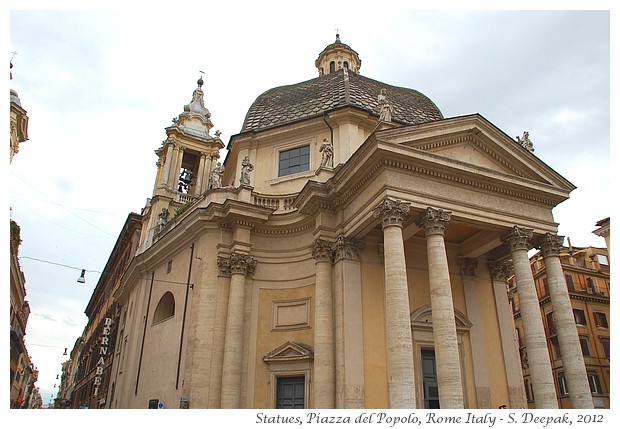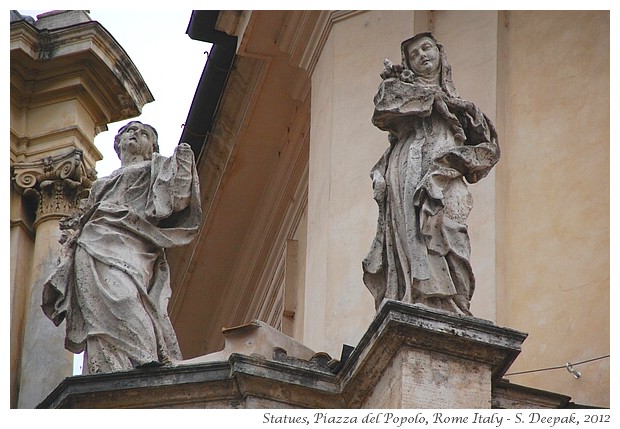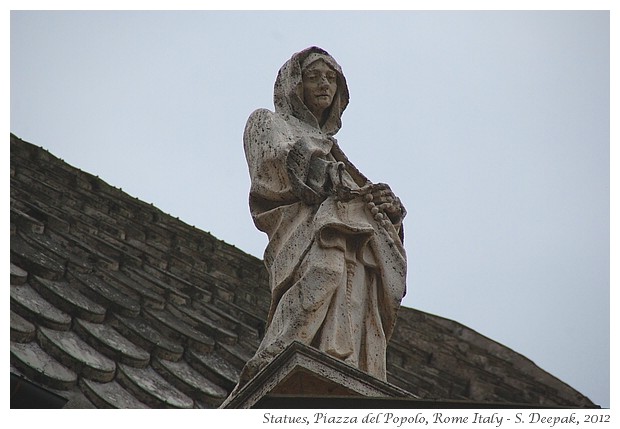 Rome, Italy: Who looks at these statues on the top of a six hundred years old church? People passing below, rarely look up at them. This art, though openly displayed, is hidden.
रोम, इटलीः छः सौ वर्ष पुराने इस चर्च के ऊपर लगी मूर्तियों को कौन देखता है? नीचे सड़क से गुजरते लोग अक्सर इस ओर नहीं देखते. यह कला सामने हो कर भी छुपी हुई है.
Roma, Italia: Chi guarda queste statue sulla chiesa vecchia di sei cento anni? Le persone che passano sotto, guardano su raramente. Questa arte, anche se in bella mostra, resta nascosto.
***