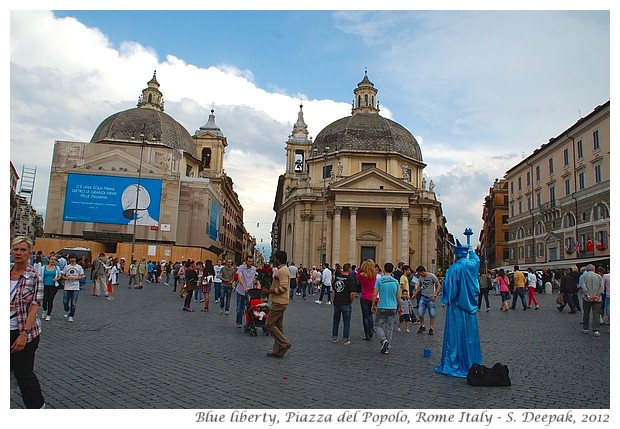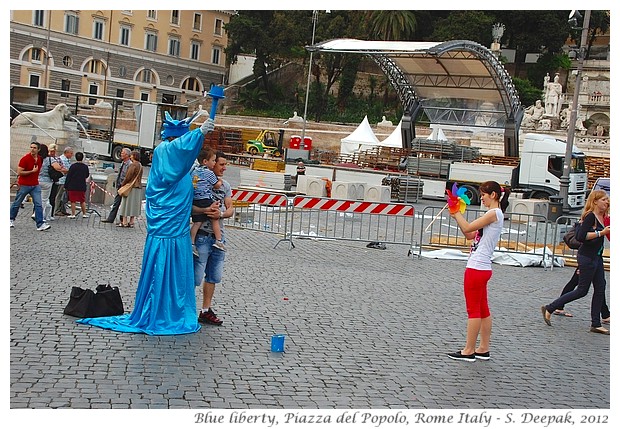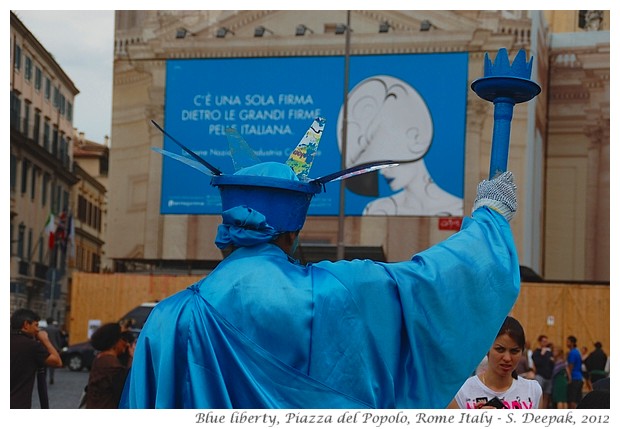 Rome, Italy: In the square there was a person dressed as a blue coloured statue of liberty. People got themselves photographed next to him and gave him some money.
रोम, इटलीः सक्वायर में एक व्यक्ति नीली स्वंत्रता की मूर्ति बन कर खड़ा था. लोग उसके साथ तस्वीर खिंचवाने आते और उसे कुछ पैसे दे देते.
Roma, Italia: Nella piazza, c'era una persona vestita dalla statua della libertà. Alcuni si facevano fotografare con lui e gli lasciavano dei soldi.
***