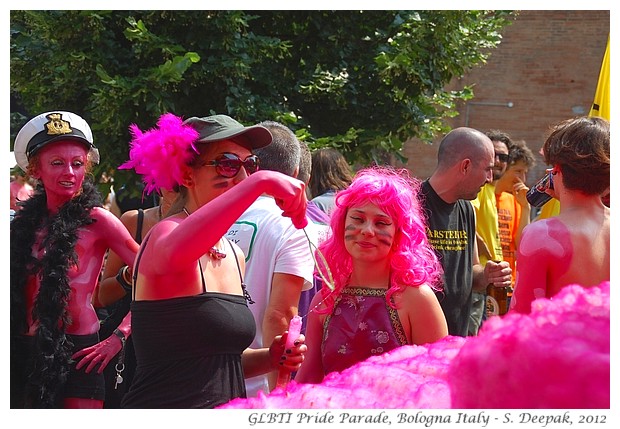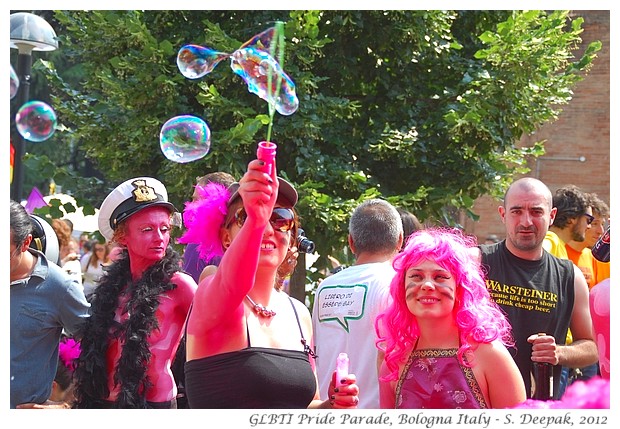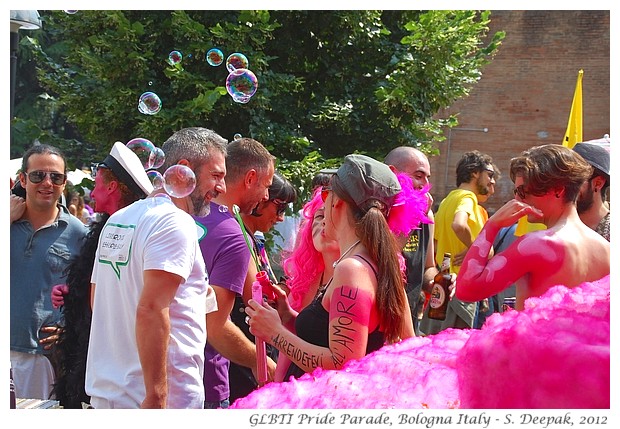 Bologna, Italy: GLBTI Pride parade had a pink group with pink bodypaint and dresses, whose slogan was "Give up your self to love". Today's images have a girl from that group, blowing soap bubbles in the air, to underline the shortness of life and the importance of their message.
बोलोनिया, इटलीः समलैंगिक-द्विलैंगिक-अंतरलैंगिक गर्व परेड में एक गुलाबी दल था जिसने गुलाबी रंग से शरीर को रंगा था और गुलाबी वस्त्र पहने थे और जिनका नारा था "प्रेम में स्वयं को खो जाने दीजिये". आज की तस्वीरों में उसी गुट की एक युवती हवा में बुलबुले उड़ाती हुई, जो जीवन की क्षणभंगुरता और उनके नारे के महत्व को दर्शाते हैं.
Bologna, Italia: Alla parata orgoglio GLBTI, c'era un gruppo rosa con i corpi dipinti in rosa, i costumi dello stesso colore mentre il loro slogan era, "Arrendetevi all'amore". Le immagini di oggi hanno una ragazza di quel gruppo che lancia bolle di sapone in aria, sottolineando la breve durata della vita e l'importanza del loro messaggio.
***