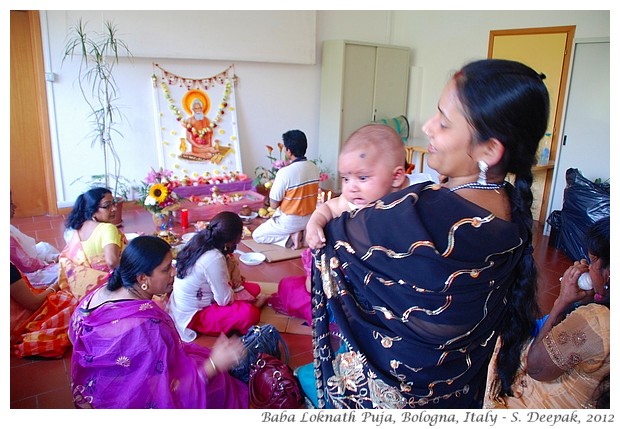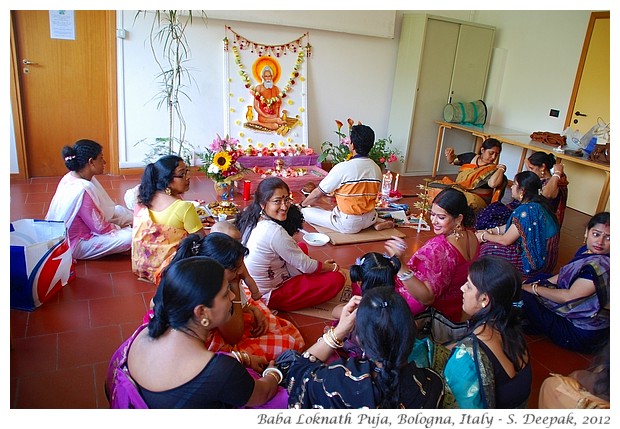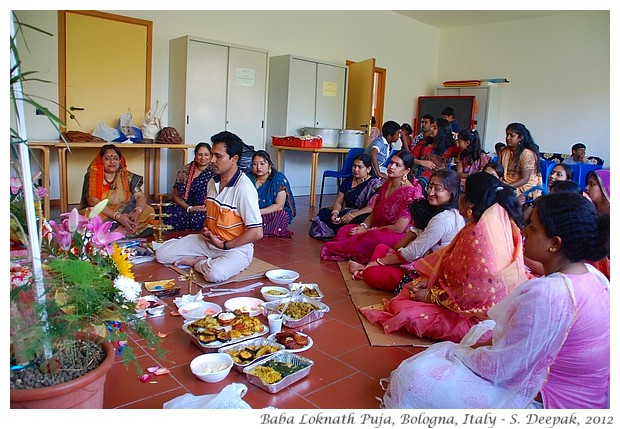 Bologna, Italy: Our Bengali community has many followers of Baba Loknath. Thus every year, Bengali association "Sanatan Sanskritik Parishad" organises prayer ceremony to Baba Loknath at city's cultural centre (Zonarelli centre). In these ceremonies, I love when women blow conch and make "uuuuu" sounds.
बोलोनिया, इटलीः यहाँ के बँगाली समाज में बाबा लोकनाथ के बहुत से भक्त हैं. इसलिए हमारी बँगाली एसोसियेशन "सनातन सास्कृतिक परिषद" हर वर्ष शहर के साँस्कृतिक केन्द्र में बाबा लोकनाथ की पूजा का आयोजन करती है. पूजा में जब स्त्रियाँ शँख बजा कर "उउउउउउ" की ध्वनि करती हैं तो मुझे बहुत अच्छा लगता है.
Bologna, Italia: La nostra comunità bengalese ha molti seguaci di Baba Loknath. Per cui, ogni anno l'associazione bengalese "Sanatan Sanskritik Parishad" organizza la cerimonia di preghiera al Baba Loknath presso il centro culturale Zonarelli. Durante la cerimonia, mi piace molto quando le donne soffiano le conchiglie e emettono suoni di "uuuuuu".