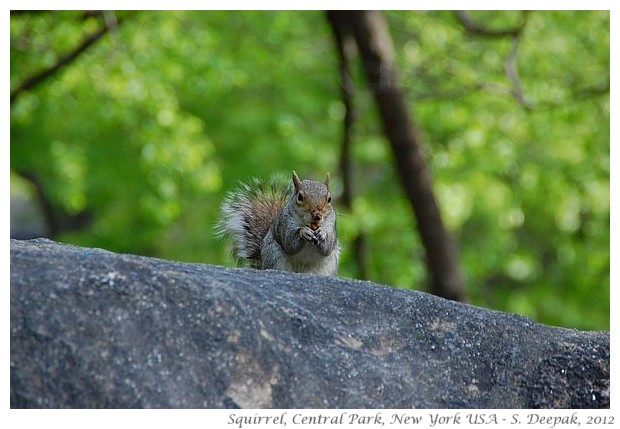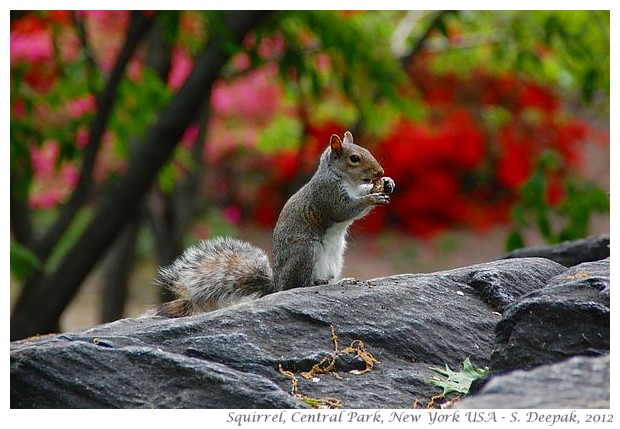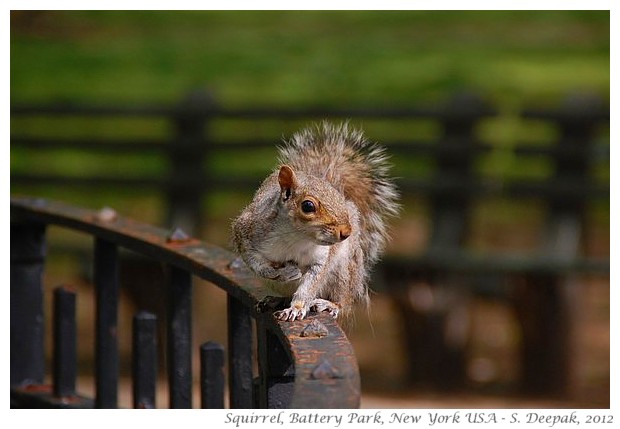 New York, USA: It is incredible how Hindi songs enter deep inside us and give voice to our emotions in unexpected moments. Every time I see a squirrel, I always think of Gulzar's words from the song in "Kaminey" about eating left-over peas of squirrels. Today's images have squirrels from New York.
न्यू योर्क, अमरीकाः हिन्दी फ़िल्मों के गाने कैसे हमारे ज़िन्दगियों में घुल मिल जाते हैं, और अचानक कभी कभी हमारी भावनाओं को स्वर देते हैं! जब भी कभी कोई गिलहरी देखता हूँ, "कमीने" फ़िल्म से गुलज़ार के गीत की गिलहरी के जूठे मटर खाने की बात मन में आ जाती है. आज की तस्वीरों में न्यू योर्क की कुछ गिलहरियाँ.
Nuova York, Stati Uniti: E' incredibile come le parole delle canzoni entrano dentro di noi e poi, all'improvviso danno una voce alle nostre emozioni. Ogni volta che vedo uno scoiattolo, penso alle parole di Gulzar dalla canzone in "Kaminey", che parla di mangiare i piselli lasciati dagli scoiattoli. Le immagini di oggi hanno scoiattoli da Nuova York.
***