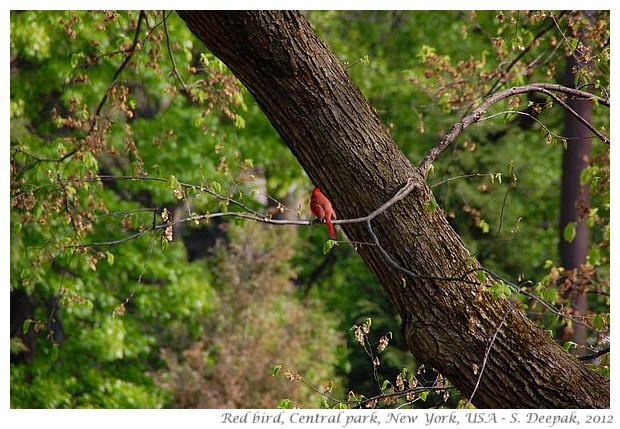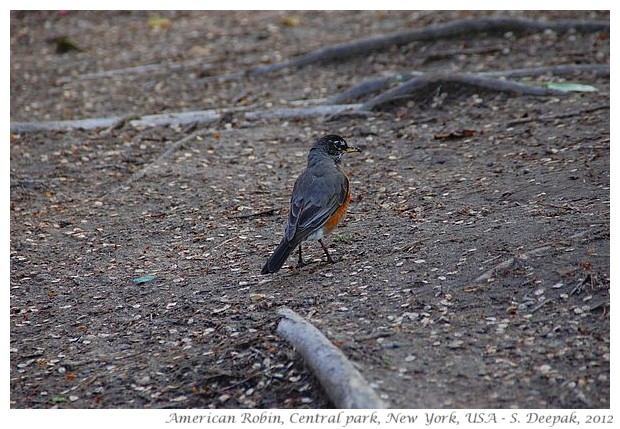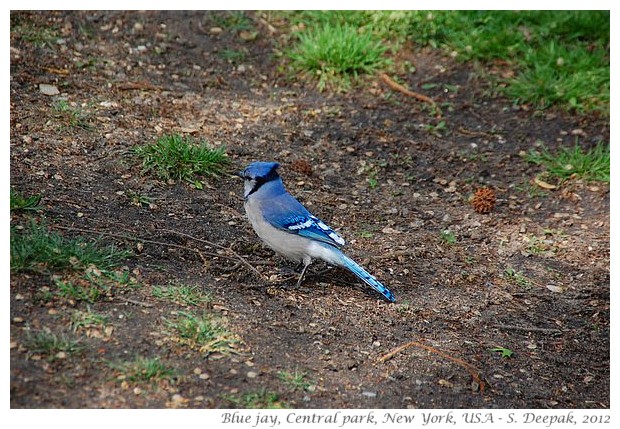 New York, USA: I had not imagined that you can see so many different bird species in the central park. They seemed used to human presence so usually they didn't fly away unless I tried to get too close to them. I love bird watching, so spent hours looking at them. Three images from that wonderful morning are presented here.
न्यू योर्क, अमरीकाः सैंट्रल पार्क में इतनी तरह के रंग बिरंगे पक्षी हो सकते हैं, यह सोचा नहीं था. पक्षी भी ऐसे जो मानव सानिध्य के अभियस्त थे, इसलिए जब तक उनके बहुत अधिक करीब जाने की कोशिश नहीं करता, वे उड़ कर दूर नहीं जाते. मुझे पक्षी निहारने का शौक है, वहाँ मुग्ध हो कर घूमता रहा. उसी सुन्दर सुबह की तीन तस्वीरें पस्तुत हैं.
Nuova York, Stati Uniti: Non avevo immaginato di vedere così tante specie diverse degli uccelli nel central park. Erano abituati alla presenza umana per cui non volavano via, finché non andavo troppo vicino. Amo guardare gli uccelli e ho passato ore a guardarli. Oggi vi presento tre immagini da quella meravigliosa mattina.
***