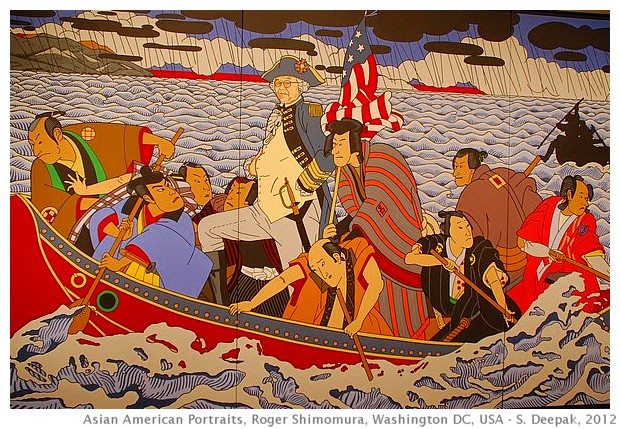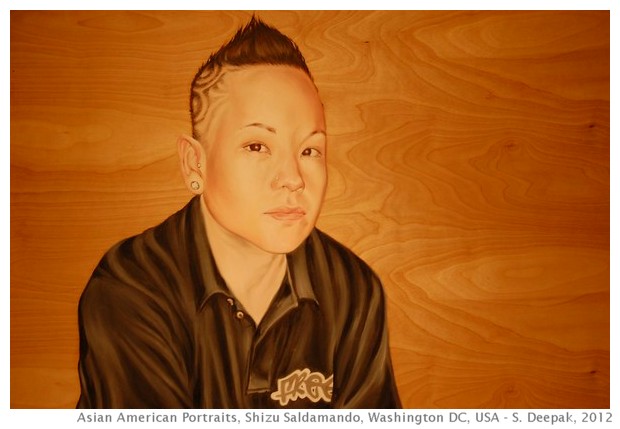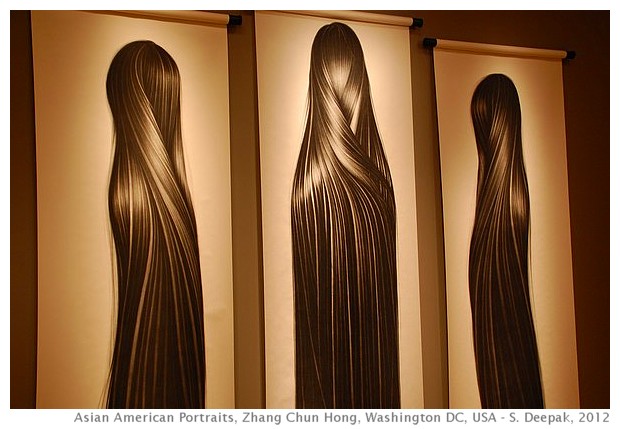 Washington DC, USA: Yesterday I saw a beautiful art exhibition about Americans of Asian origin, where artists from extreme east have expressed in different ways the encounter of their people with America.
वाशिन्गटन डी.सी., अमरीकाः कल एशियाई मूल के अमरीकी लोगों के बारे में सुन्दर कला प्रदर्शनी देखने का मौका मिला, जिसमें सुदूर पूर्व के कलाकारों ने अपने लोगों का अमरीकी सभ्यता से आत्मसात होने को विभिन्न तरीको से अभिव्यक्त किया है.
Washington DC, Stati Uniti: Ieri ho visitato una bella mostra sugli americani di origine asiatica, nella quale, gli artisti del estremo oriente hanno espresso in diversi modi l'incontro tra i loro popoli con l'America.
***