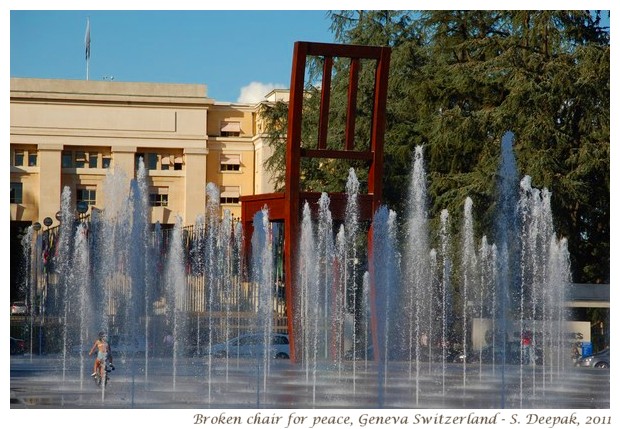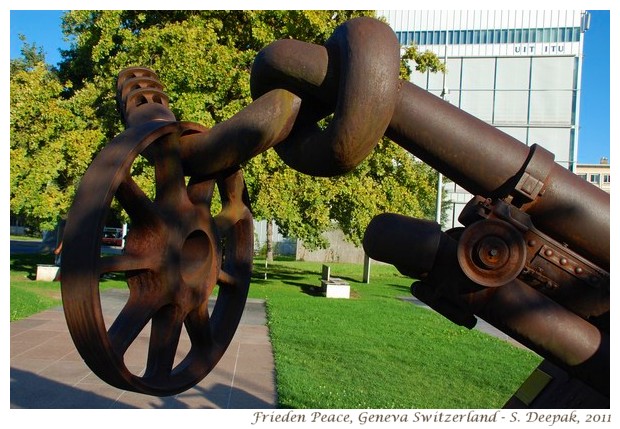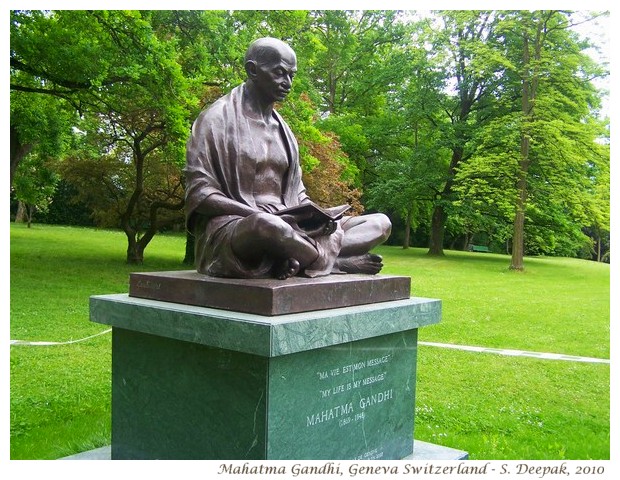 Geneva, Switzerland: All the three sculptures close to the United Nations' building in Geneva are about peace - the chair with the broken leg, the knotted canon and Mahatma Gandhi.
जेनेवा, स्विट्ज़रलैंडः संयुक्त राष्ट्र भवन के पास लगी इन तीनों शिल्पों का एक ही संदेश है, शान्ती - टूटी टाँग वाली कुर्सी, गाँठ लगी नली वाली तोप और गाँधी जी.
Ginevra, Svizzera: Tutte le tre sculture vicino la sede delle nazioni unite a Ginevra parlano della pace - la seda con la gamba rotta, il canone legato e Mahatma Gandhi.
***