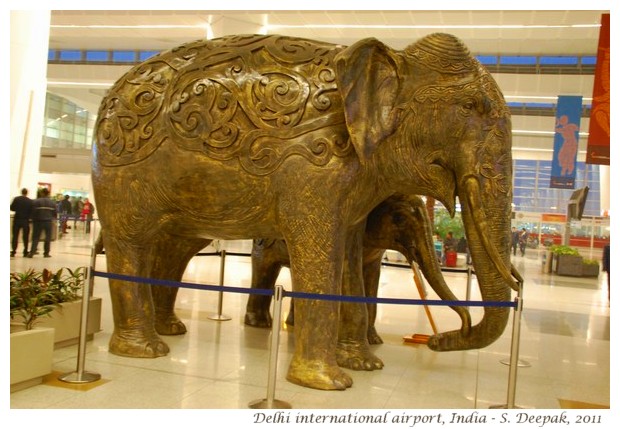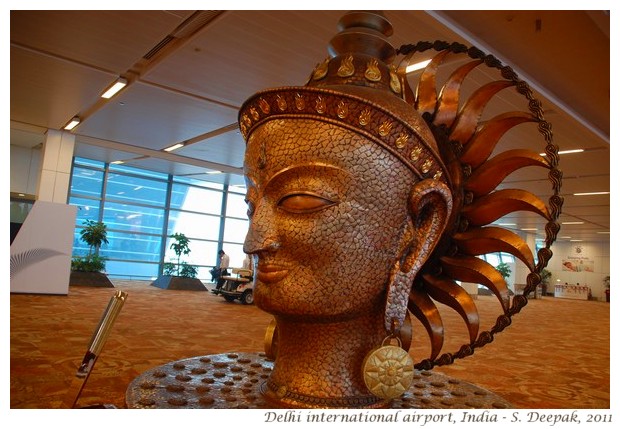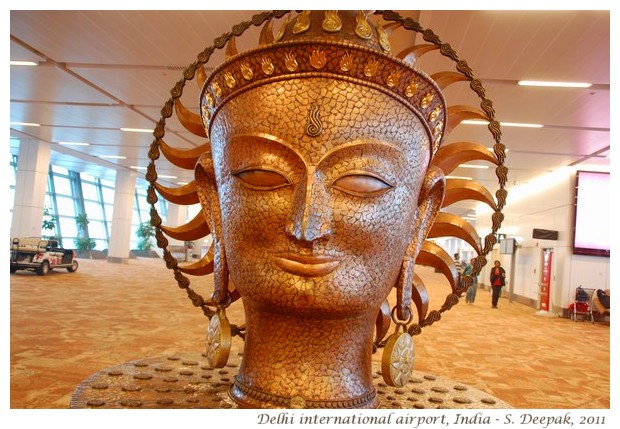 Delhi, India: Perhaps the decision to present Indian art at the new Delhi International airport was inspired from the exposition of Thai art at Bangkok airport? Whatever be the reason, I liked it.
दिल्ली, भारतः शायद बैन्काक हवाई अड्डे पर लगे थाई कला से प्रेरणा ले कर, दिल्ली के नये अन्तर्राष्ट्रीय हवाई अड्डे पर भी भारतीय कला को दिखाने का निर्णय लिया गया था? कारण जो भी, मुझे यह बहुत अच्छा लगा.
Delhi, India: Forse la decisione di presentare arte indiana all'aeroporto internazionale di Delhi è stata ispirata dall'esposizione di arte thai all'aeroporto di Bangkok? Qualunque fosse il motivo, mi è piaciuta.
***