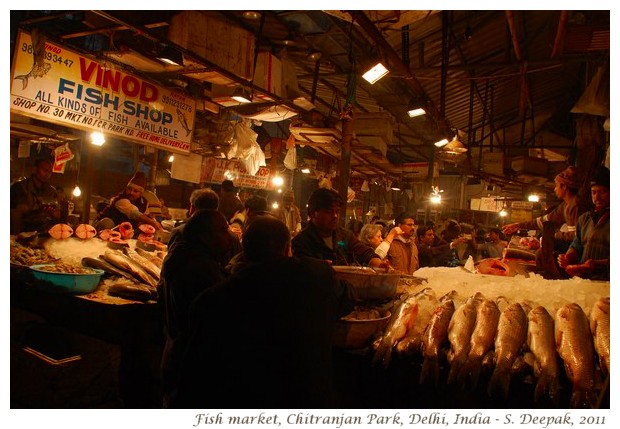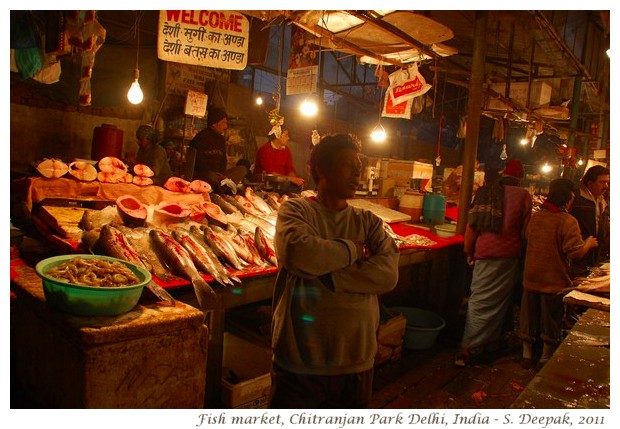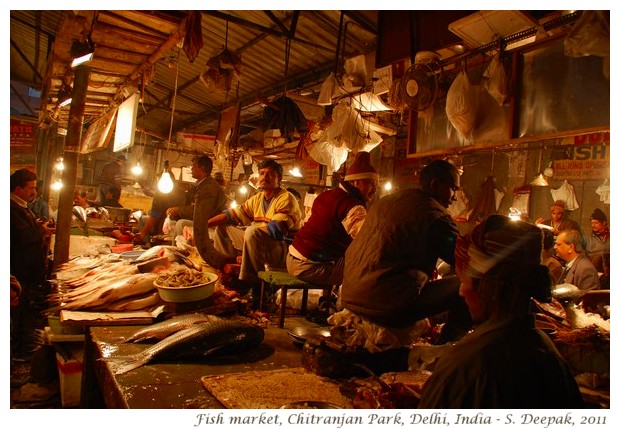 Delhi, India: In literature, often "fish market" is used as an expression of chaotic and noisy place. I had accompanied my brother in law to the fish market in Chitaranjan Park in Delhi. Though all the blood and gore made me feel a little sick, actually it was not at all chaotic or noisy.
दिल्ली, भारतः साहित्य में अक्सर जब किसी जगह में आपाधापी और शोर मचा हो तो उसकी तुलना "मच्छी बाज़ार" से की जाती है. मैं अपने जीजा के साथ चितरंजन पार्क के मच्छी बाज़ार गया तो वहाँ खून और कटी मछलियाँ देख कर मन घबराने लगा लेकिन वहाँ न तो आपाधापी थी, न ही अधिक शोर ही.
Delhi, India: Nella letteratura, spesso la frase "mercato del pesce" è utilizzato per parlare di luoghi chiassosi e caotici. Ho accompagnato mio cognato al mercato del pesce di Chitaranjan Park. Mentre la sangue e tutti quelli pesci tagliati mi facevano sentire un po' male, ho visto che non era ne chiassoso ne caotico.
***