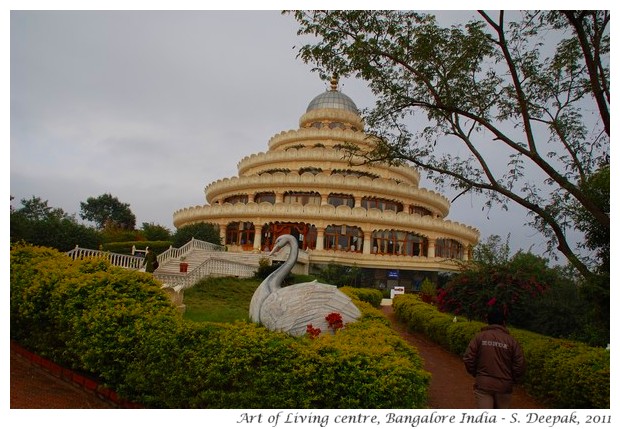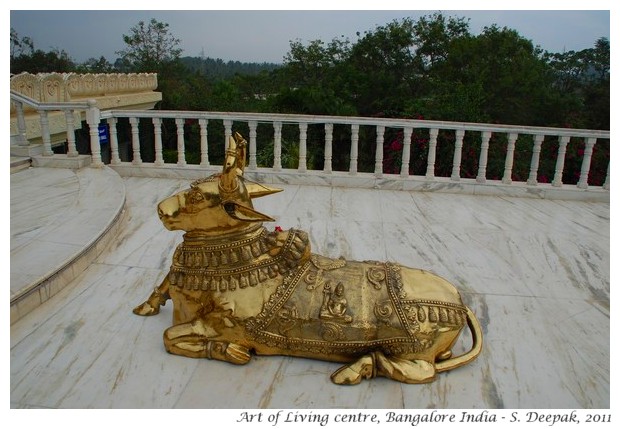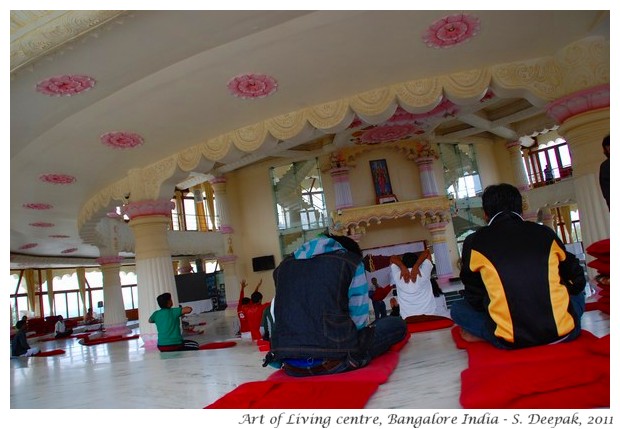 Bangalore, India: Not far from the city is the ashram of the Guru. Beautiful calm place, greenery, lake and closeness to nature, with different spaces for yoga and meditation. The architecture reminded me of a bollywood film set with the swan in the garden, the wedding cake like building, pink flowers on the walls.
बँगलौर, भारतः शहर से कुछ दूर श्री रवि शँकर का आश्रम है. सुन्दर शाँत जगह, हरियाली, झील और प्रकृति का सानिध्य, जिसके बीच में ध्यान, योग आदि करने के लिए जगहें बनी हैं, जो कुछ बालीवुड की किसी फ़िल्म का सेट लगती हैं - बाग में बने हँस, शादी के केक जैसा भवन, जिसकी दीवारों पर गुलाबी फ़ूल!
Bangalore, India: Non lontano dalla città c'è l'ashram del guru. Un luogo bello e tranquillo, verde, lago e la natura rigogliosa, con diversi spazi per yoga e meditazione. L'architettura mi ha fatto pensare ad un set del film di bollywood con cigni nel parco, edificio nella forma di una torta nuziale, le decorazioni rosa sui muri.
***