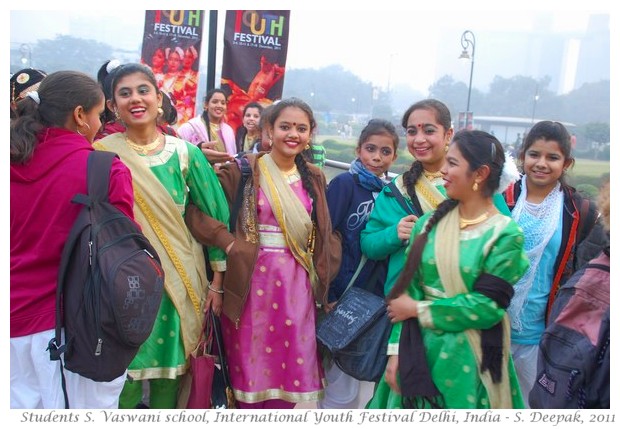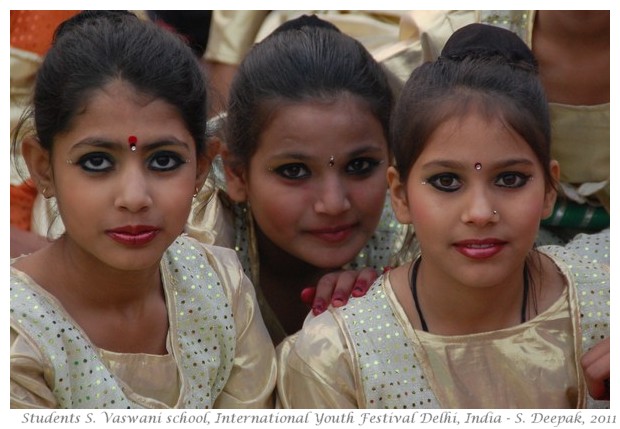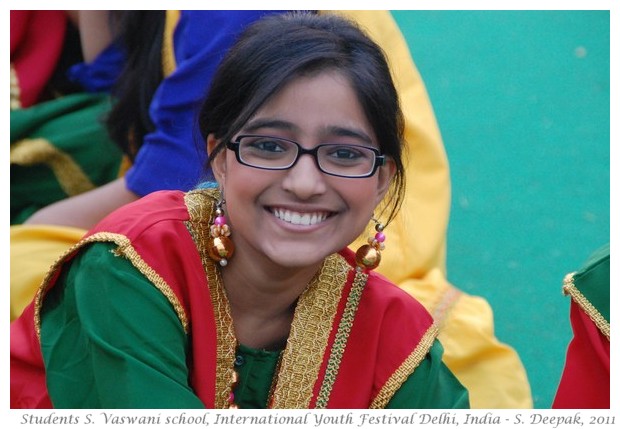 Delhi, India: At the International Youth festival, students of Delhi's Sadhu Vaswani school, dressed up for their dances, with dreams in their eyes.
दिल्ली, भारतः अन्तरराष्ट्रीय युवा फेस्टिवल में आँखों में सपने लिए, नृत्य की पौशाकों में तैयार, दिल्ली के साधू वासवानी विद्यालय की छात्राएँ.
Delhi, India: Al Festival Internazionale dei Giovani, le studentesse della scuola Sadhu Vaswani di Delhi, vestite per le danze, con i sogni nei loro occhi.
***