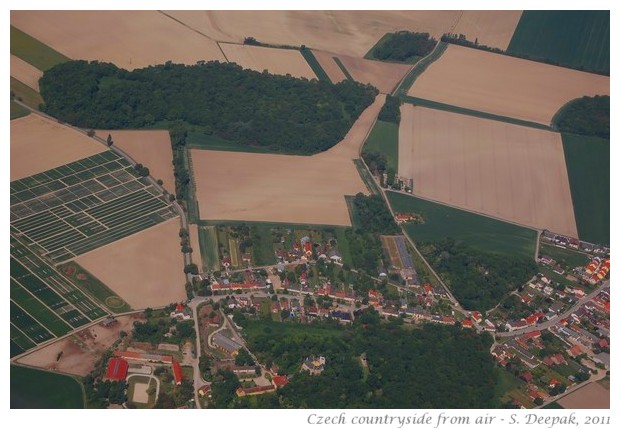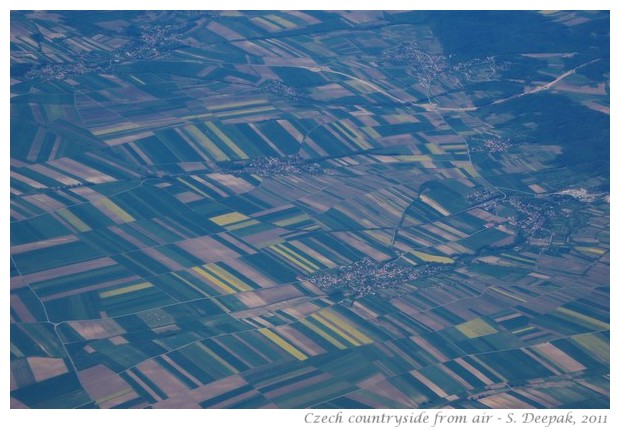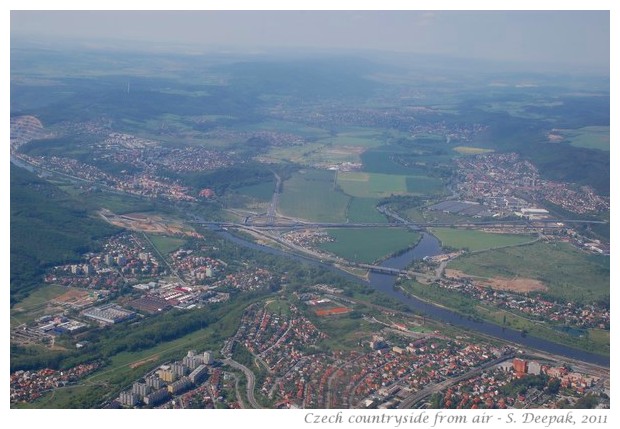 Czech Republic: As we came closer to the capital Prague and our plane started descending for landing, the view of the surrounding countryside was beautiful.
चेक गणतंत्रः जब जहाज़ चेक देश की राजधानी प्राहा के पास पहुँच कर उतरने के लिए नीचे जाने लगा तो खिड़की से वहाँ के खेत बहुत मनोरम लग रहे थे.
Repubblica Ceca: Quando siamo arrivati vicino alla capitale Praga e l'aereo ha iniziato la discesa per atterrare, la vista dei campi nei dintorni era molto bella.
***