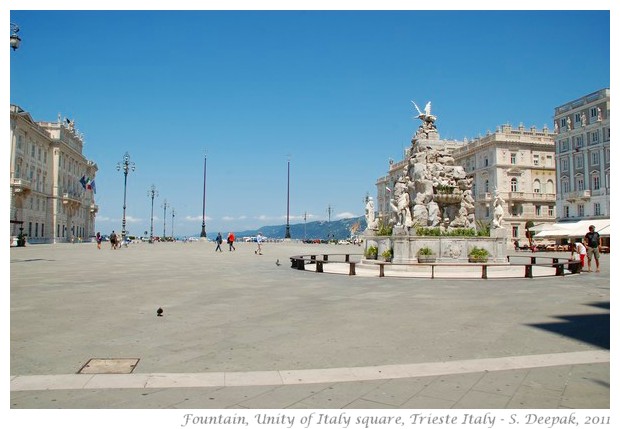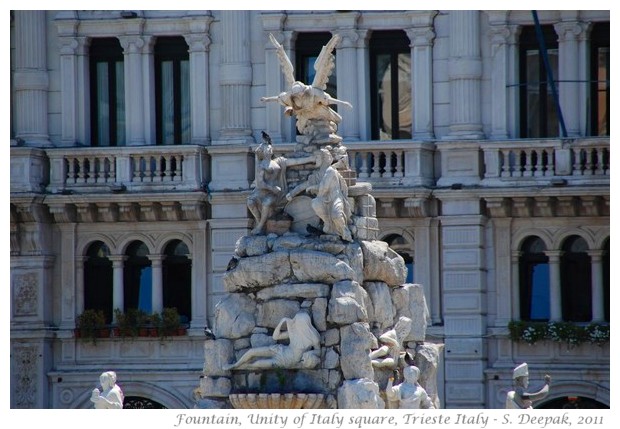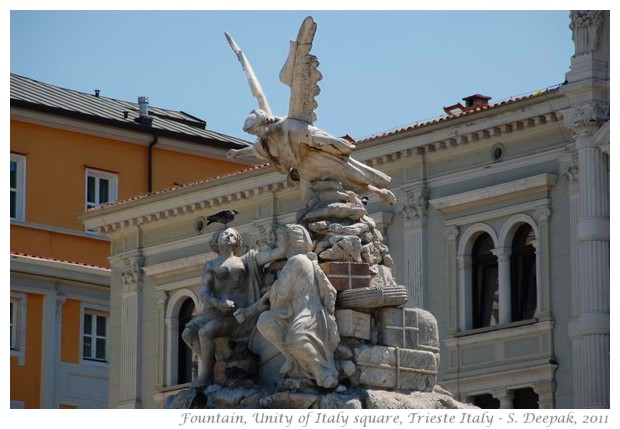 Trieste, Italy: A fountain in the huge square in front of the sea, it didn't have any water but still it looked beautiful. Then I saw the angel on its top and it seemed a little strange and brought a smile to my face. I had never seen before an angel that looked as if it was doing yoga.
त्रिएस्ते, इटलीः समुद्र के सामने बड़े भव्य स्क्वायर में बना फुव्वारा, जिसमें पानी नहीं था लेकिन फ़िर भी बहुत सुन्दर लग रहा था. फ़िर उसके ऊपर लगी परी पर नज़र पड़ी तो कुछ अज़ीब सा लगा, हँसी आयी. पहले कभी किसी परी को लेट कर योग की मुद्रा में नहीं देखा था.
Trieste, Italy: Una piazza imponente di fronte al mare e la fontana in mezzo, anche senza acqua era molto bella. Poi ho notato l'angelo in cima. Mi è sembrato un po' strano e mi ha fatto sorridere. Non avevo mai visto prima un angelo nella posa di yoga.
***