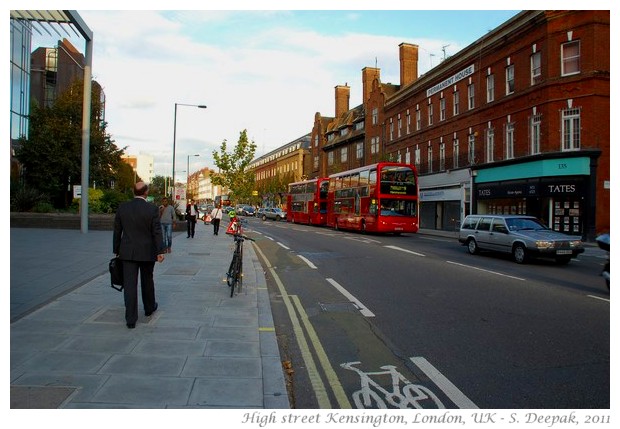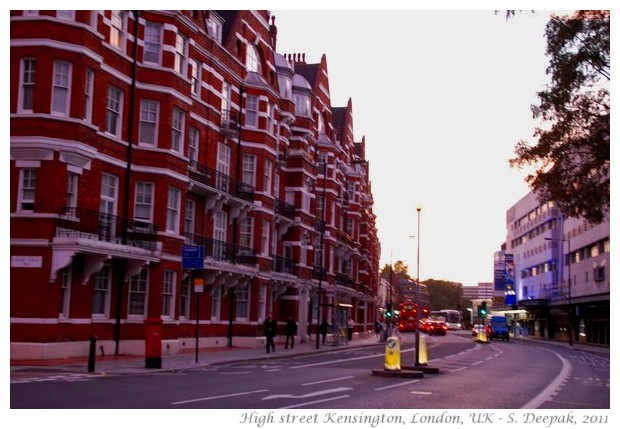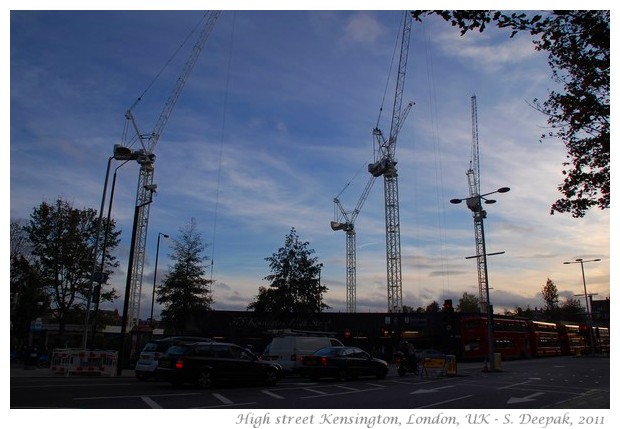 London, UK: After the day long meeting finished, instead going back and resting in the hotel, I wanted to explore something new. I took a road that I had never explored before. After walking for half an hour, I found myself in High street Kensington.
लंदन, ब्रिटेनः दिन भर की मीटिंग से निकला तो सोचा कि बजाय होटल में जा कर सुस्ताने से, कोई नयी जगह देखना अच्छा होगा. वह सड़क चुनी जिस तरफ़ पहले नहीं गया था और आधे घँटे चल कर हाई स्ट्रीट केन्सिन्गटन तक पहुँच गया.
Londra, Gran Bretagna: Dopo tutto il giorno nella riunione, non volevo tornare all'hotel per riposare, invece volevo vedere qualcosa di nuovo. Ho scelto una strada che non avevo visitato prima e dopo mezz'ora mi sono trovato a High Street Kensington.
***