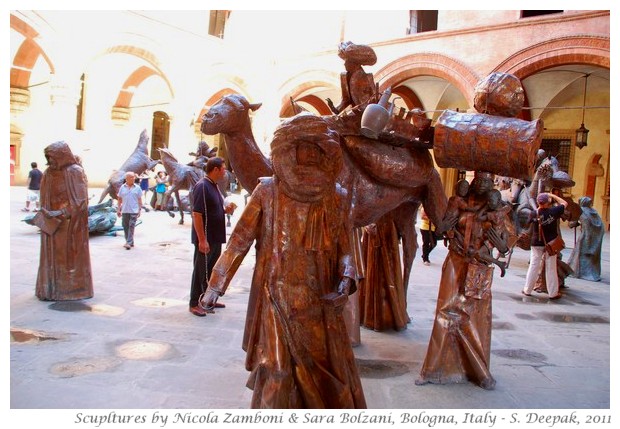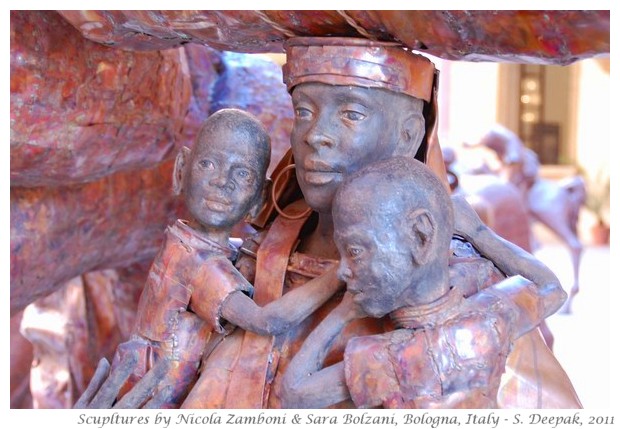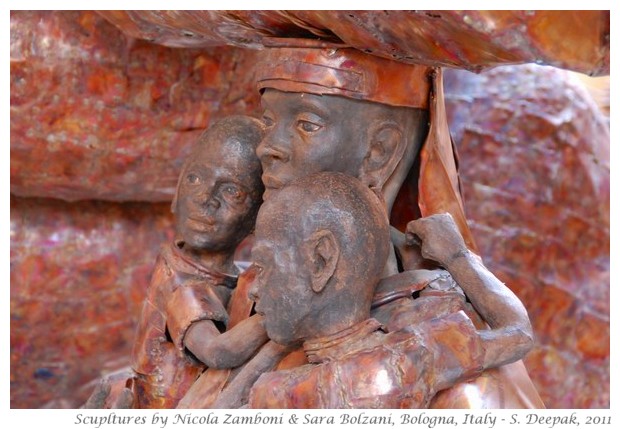 Bologna, Italy: Small children stimulate smiles and feelings of tenderness and if the children are twins, it feels like magic. Today's images have an african women with twin children in the art of Italian sculptures Nicola Zamboni and Sara Bolzani.
बोलोनिया, इटलीः छोटे बच्चे को देखो तो अपने आप स्नेह और मुस्कान के भाव जागते हैं, और अगर बच्चे जुड़वा हों तो जादू जैसा लगता है. आज की तस्वीरों में एक अफ़्रीकी नारी और उसके जुड़वा बच्चे, इतालवी शिल्पकार निकोला ज़म्बोनी और सारा बोलज़ानी की कला में.
Bologna, Italia: Bambini piccoli stimolano sorrisi e sentimenti di tenerezza, e se i bimbi sono gemelli, sembra quasi magico. Le immagini di oggi hanno una donna africana con i suoi bimbi gemelli nell'arte di scultori italiani, Nicola Zamboni e Sara Bolzani.
***