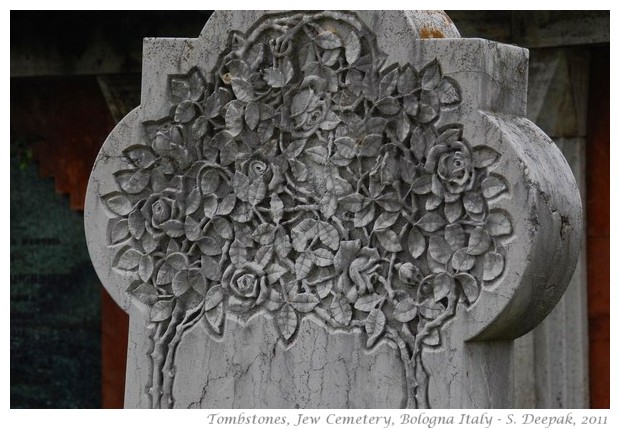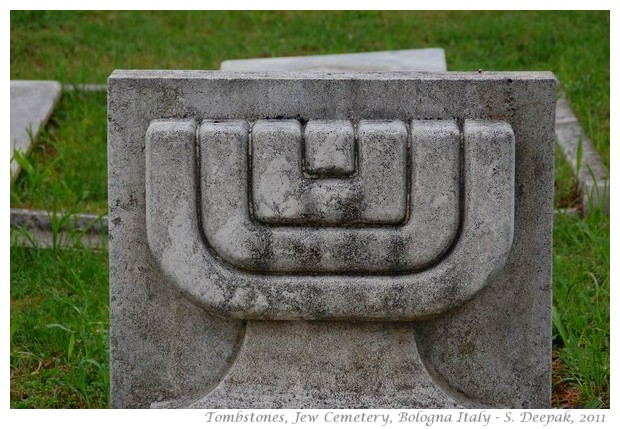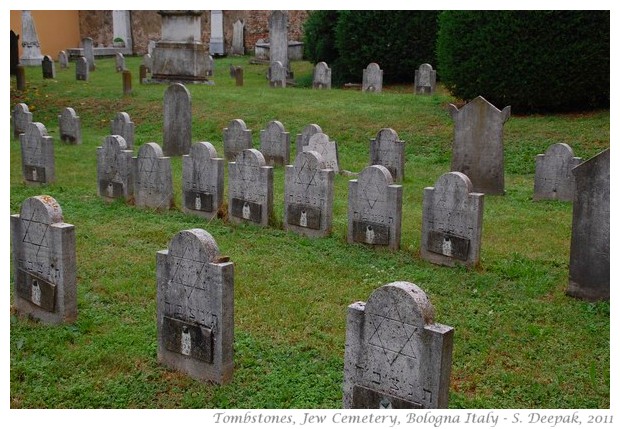 Bologna, Italy: A few tombstones at the Jewish cemetery had flowers, but most of them had traditional Jew symbols - Menorah (7 armed candlestand) and David's shield (a star with six angles).
बोलोनिया, इटलीः यहूदी कब्रीस्तान में कई कब्रों पर फ़ूल बने थे, लेकिन अधिकतर कब्रों पर पाराम्परिक यहूदी चिन्ह बने थे, जैसे कि मेनोराह (सात भुजाओं वाला मोमबत्ती दान) और डेविड की ढाल यानि छः कोनो वाला सितारा.
Bologna, Italia: Qualche pietra tombale aveva i fiori, ma maggior parte di tombe al cimitero ebreo portavano simboli tradizionali degli ebrei come menorah (il candelabro con 7 braccia) e la stella di Davide.
***