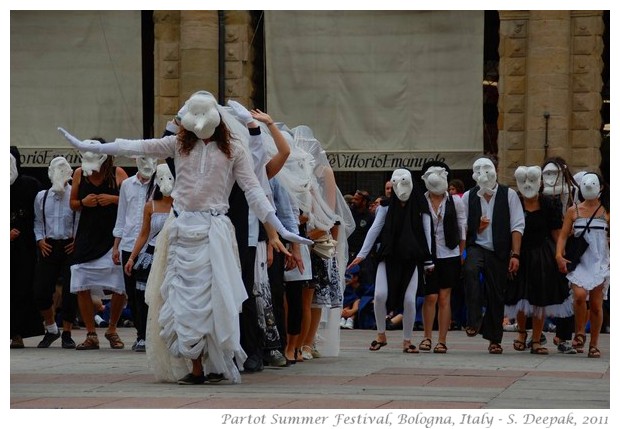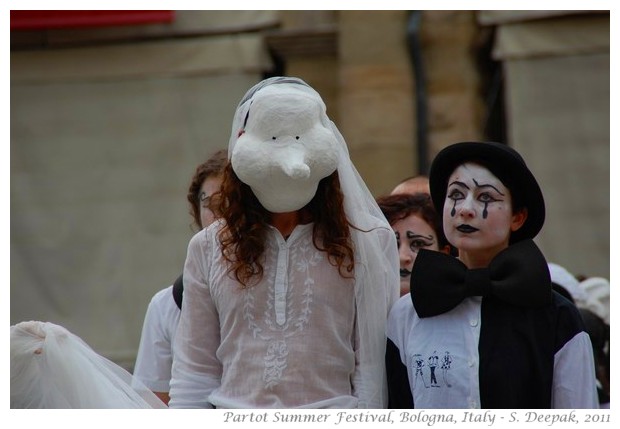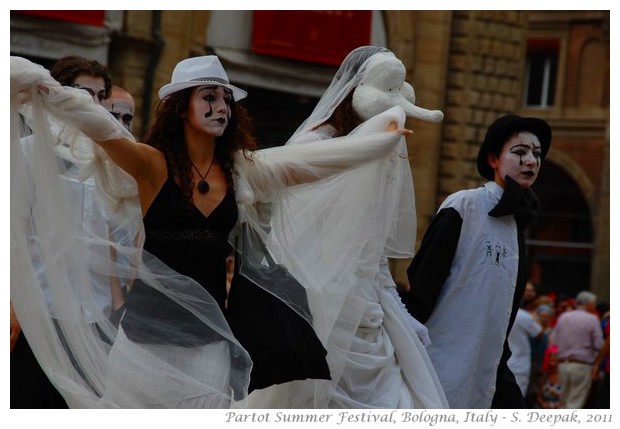 Bologna, Italy: During the Partot summer festival, this group with its white masks and black tears represented depression & mental illness.
बोलोनिया, इटलीः ग्रीष्म ऋतु समारोह में श्वेत मुखौटों और काले आँसूओं से सजे यह लोग उदासी के मानसिक रोग का चित्रण कर रहे थे.
Bologna, Italia: Durante la parata Partot, questo gruppo con le maschere bianche e lacrime nere rappresentava depressione e malattie mentali.
***