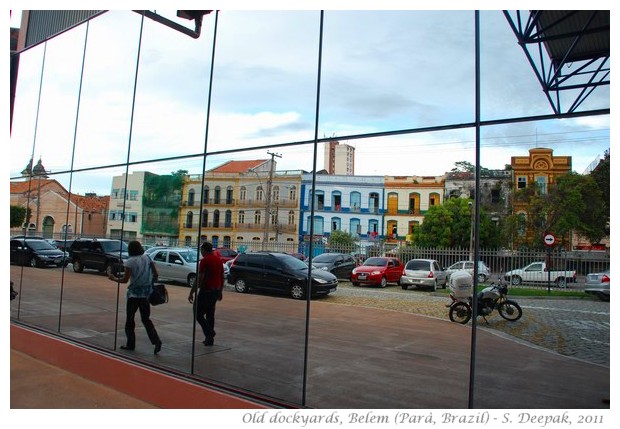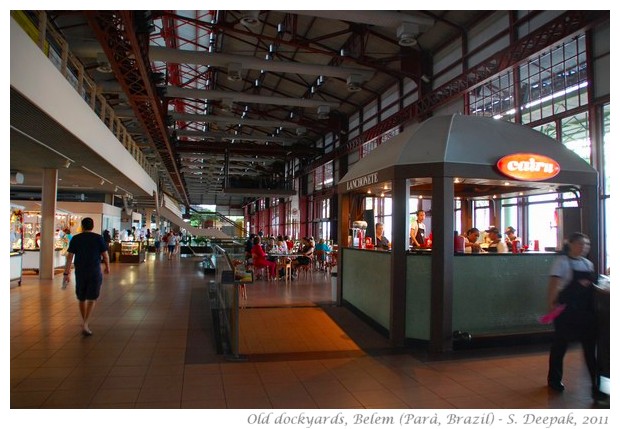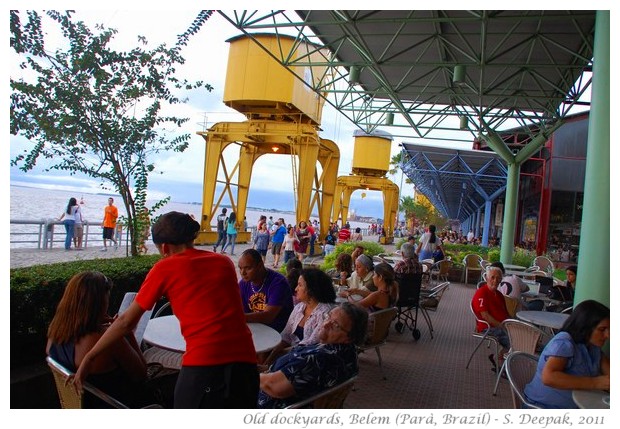 Belem, Brazil: There was a time when the dockyards of Belem, capital of Para state, were famous. Fifteen years ago, when I had gone there, the docks were mostly abondoned. This year I found that most of it is converted into shops and restaurants.
बेलेन, ब्राज़ीलः परा प्रदेश की राजधानी बेलेन (पोर्तगीज़ भाषा में अगर एम शब्द के अंत के आता है तो उसका उच्चारण म के बदले न हो जाता है) की बंदरगाह कभी बहुत प्रसिद्ध थी. पंद्रह वर्ष पहले वहाँ गया था तो अधिकतर बंदरगाह बंद पड़ी थी. अब वहाँ पर रेस्टोरेंट और दुकाने बन गयी हैं.
Belem, Brasile: C'era una volta quando il porto di Belem, capitale dello stato di Parà, era famoso. Quindici anni fa quando l'avevo visitato era quasi abbandonato. Invece quest anno, ho visto erano nati negozi e ristoranti dentro le vecchie strutture.
***