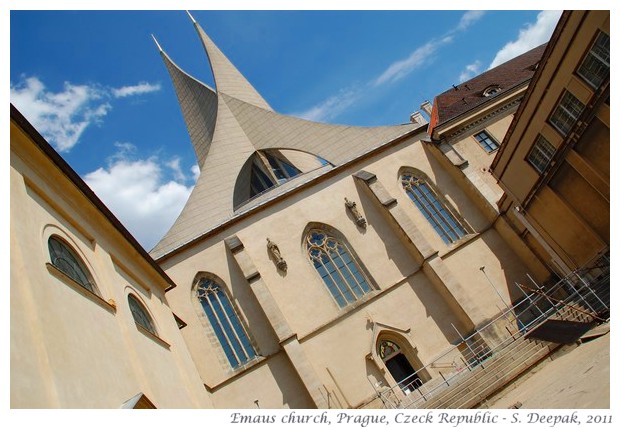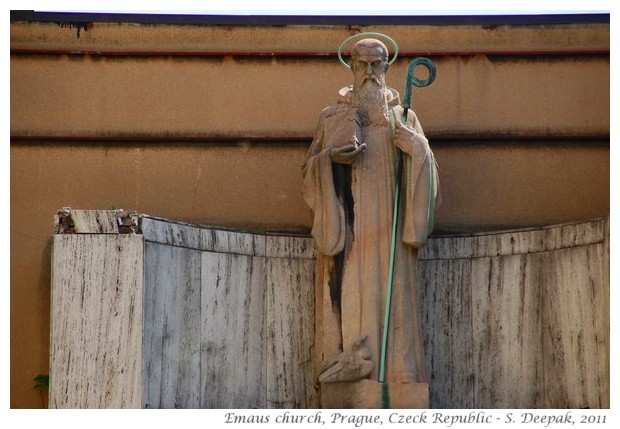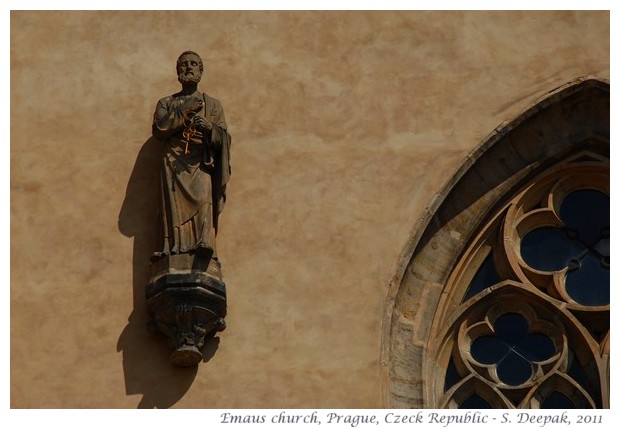 Prague, Czech Republic: The design of the bell tower of Emaus church attracted my attention from far away.
प्राहा, चेक गणतंत्रः एमाउस गिरजाघर के घँटाघर का वास्तुशिल्प कुछ अलग सा था, जिसने दूर से मेरा ध्यान आकर्शित किया.
Praga, Repubblica Ceca: Il disegno del campanile della chiesa Emaus aveva attirato la mia attenzione da lontano.
***