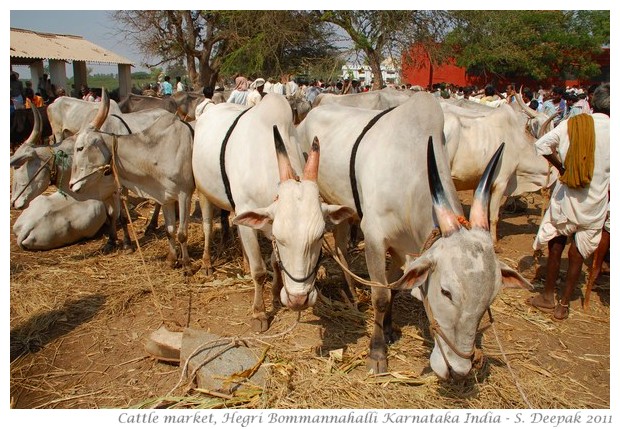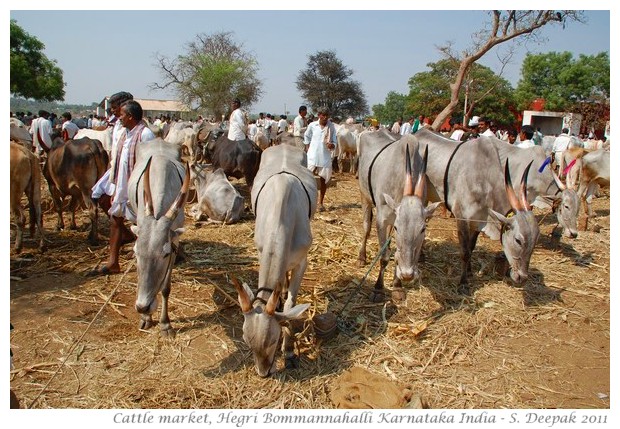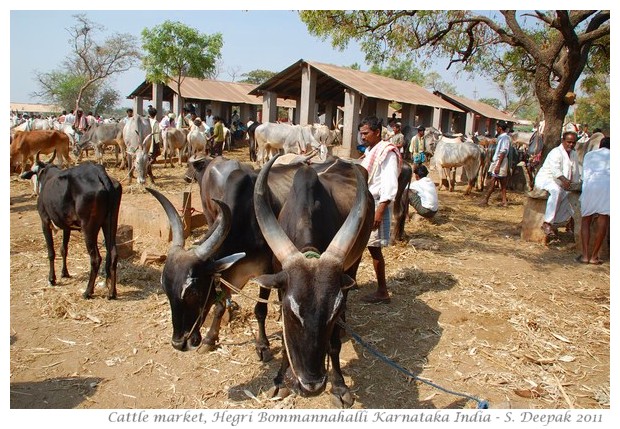 Karnataka, India: I don't want to hurt the feelings of all those who love cows, but honestly I think that the horns of these cows from Karnataka are very sexy. From the traditional cattle market of Hegri Bommannahalli held every Thursday, images of some cows.
कर्णाटक भारतः मैं आप सब लोग जो गौ माता के भक्त हैं उनकी भावनाओं कोई ठेस नहीं पहुँचाना चाहता पर सच में मुझे इन कर्णाटकी गायों के सींग बहुत सेक्सी लगते हैं. हेगड़ी बोम्मन्नाहल्ली के पारम्परिक पशु बाज़ार जो हर बृहस्पतिवार को लगती है, से कुछ गायों की तस्वीरें.
Karnataka, India: Non voglio urtare i sentimenti di tutti quelli che amano le vacche, ma onestamente penso che le corna di queste vacche di Karnataka sono molto sexy. Alcune immagini delle vacche dal mercato tradizionale del bestiame che si tiene a Hegri Bommannahalli ogni giovedì.
***