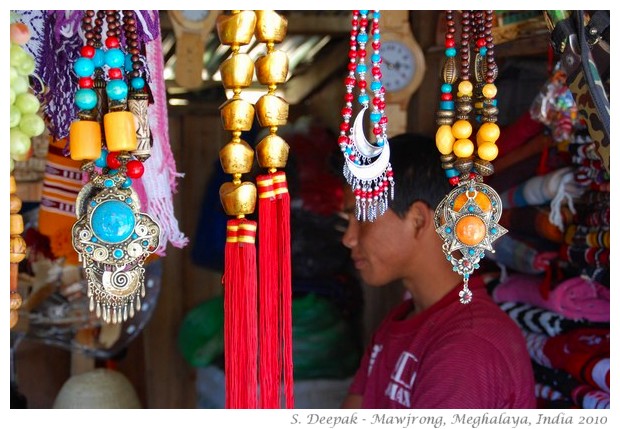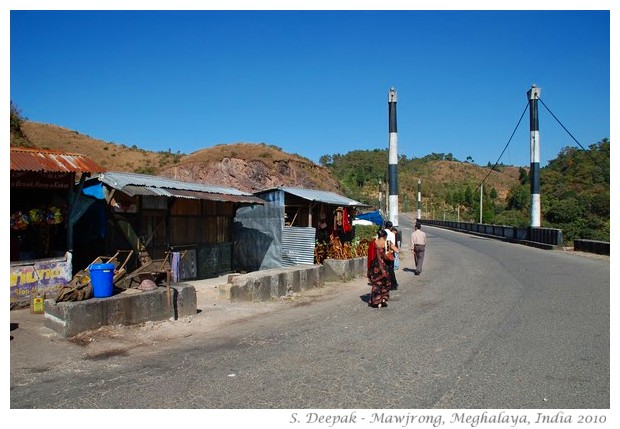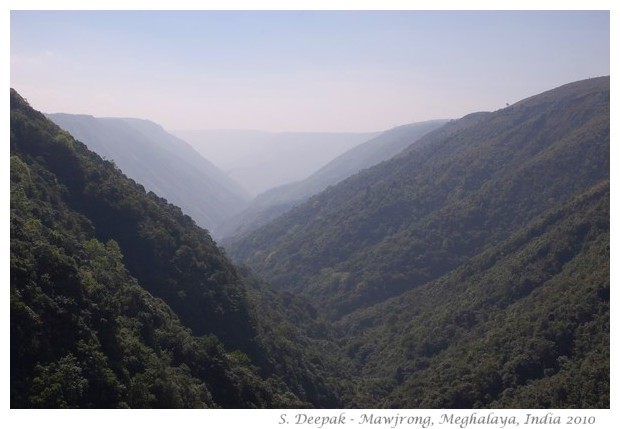 Meghalaya, India: On the way from Shillong to Sohra (Cherrapunjee), at Mawjrong, there is a breathing view of the valleys between the mountains, from the Duwan Sing Syiem bridge.
मेघालय, भारतः शिलोंग से शोहरा यानि चेरापूँजी जाने वाले रास्ते पर मोवज़्राँग के दुवान सिंग सियम पुल से पहाड़ों के बीच में घाटियों का बहुत सुन्दर नज़ारा दिखता है.
Meghalaya, India: Sulla strada che va da Shillong verso Sohra (Cherrapunjee), a Mawjrong, dal ponte Duwan Sing Syiem si vede un panorama mozzafiato delle profonde valli in mezzo alle montagne.
***