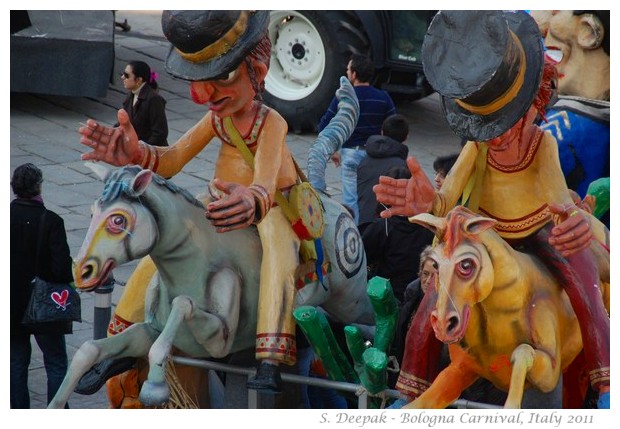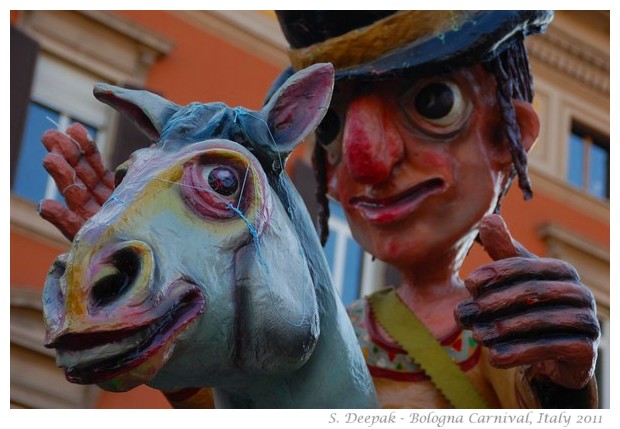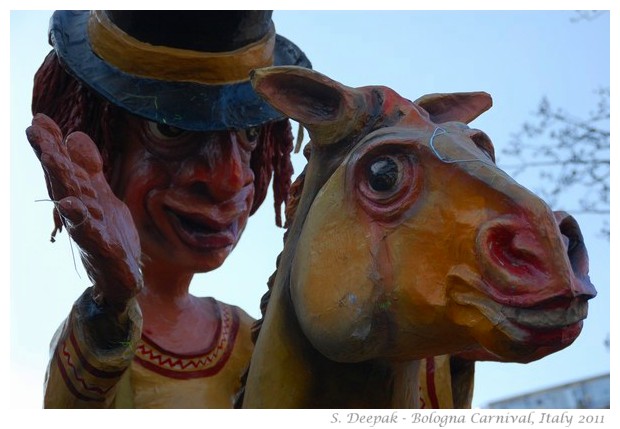 Bologna, Italy: The faces of these carnival cowboys looked like Mick Jagger from the Rolling Stones, and they also gave an idea of dissolute lives.
बोलोनिया, इटलीः कार्निवाल के इन ग्वालों चरवाहों के चेहरों में रोलिंग स्टोन के गायक मिक जेगर की झलक थी, और साथ ही ऐयाशी से जिये जीवन के निशान भी थे.
Bologna, Italia: Le facce di questi cowboys al carnevale mi facevano pensare a Mick Jagger dei Rolling Stones e davano l'idea di vite di goduria e vizzi.
***