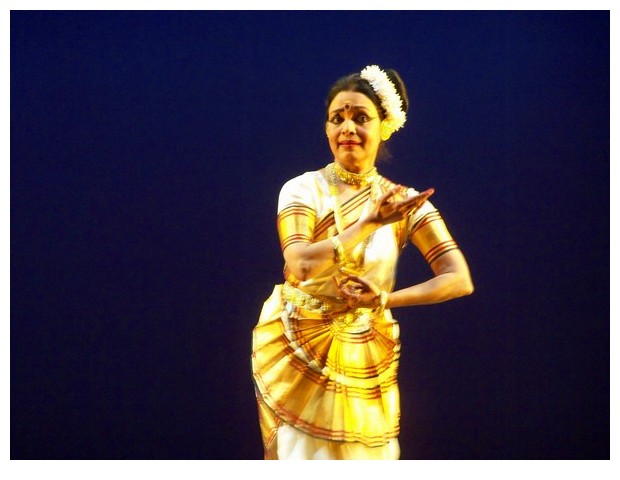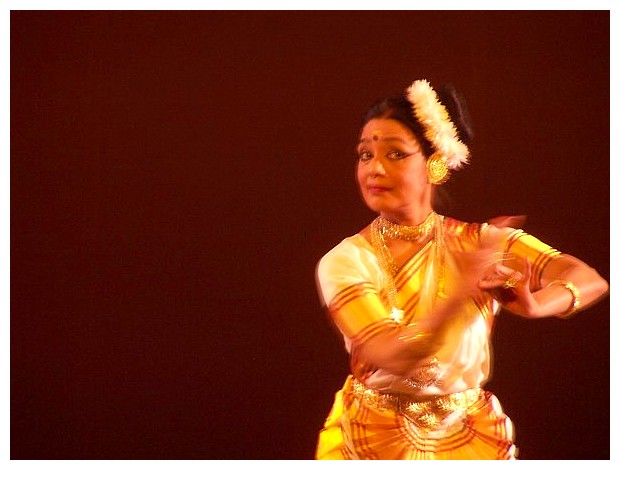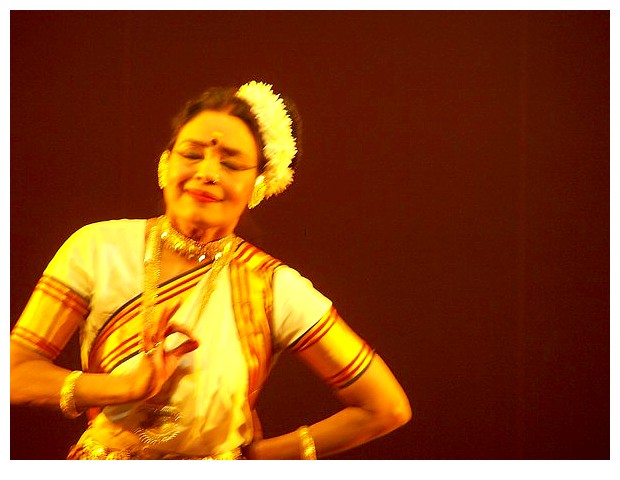 Delhi, India: Classical dance form of Mohiniattam, tells the story of Vishnu taking the form of beautiful Mohini (enchantress)in the mythological war of Surs and Asurs. Mohiniattam dancers wear a white sari with golden border. Todays images have the well known dancer, Bharati Shivaji.
दिल्ली, भारतः मोहिनीअट्टम नृत्य, भगवान विष्णु के सुर असुर युद्ध में, दुश्मनों को धोखा देने के लिए जगतमोहिनी रूप धारण करने की कथा सुनाता है. इस नृत्य की पोशाक सोने से चमकीले किनारे वाली सफ़ेद साड़ी है. आज की तस्वीरों में सुप्रसिद्ध नृत्यांगना, भारती शिवजी.
Delhi, India: La danza classica Mohiniattam, racconta la storia di Vishnu che si assume la forma di Mohini (incantatrice) durante la mitica guerra tra i sura e asura. Le danzatrici di Mohiniattam portano un sari bianco con il bordo dorato. Le immagini di oggi hanno la famosa danzatrice, Bharati Shivaji.
***