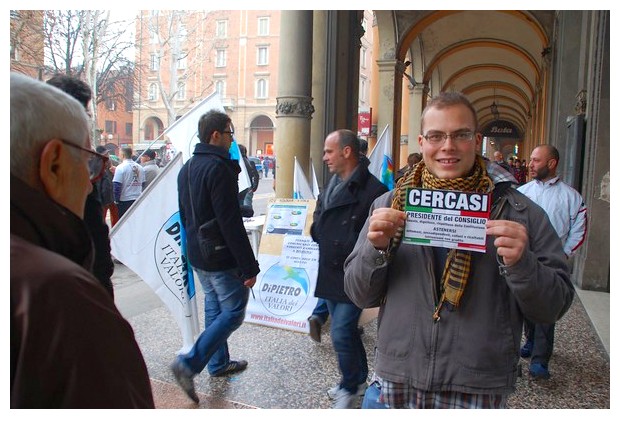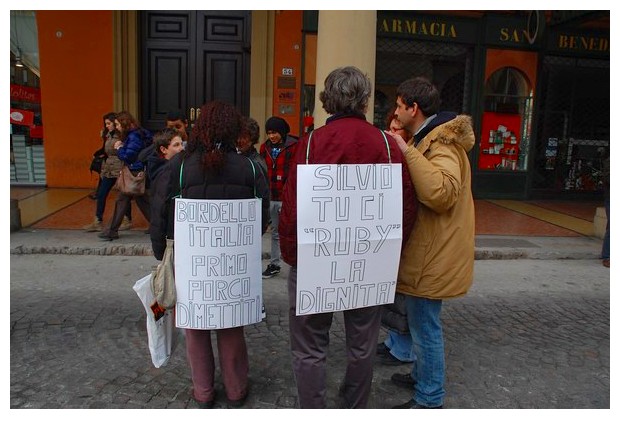 Bologna, Italy: Thousands of persons walked on the streets yesterday to say that they didn't agree with prime minister Berlusconi's model. People shouted slogans, asking him to resign.
बोलोनिया, इटलीः कल शहर के सड़कों पर हज़ारों लोग उतर आये, यह कहने को वह प्रधानमंत्री बेरलुस्कोनी के आचरण से सहमत नहीं. बार बार लोगों ने "इस्तीफ़ा दो" के नारे लगाये.
Bologna, Italia: Migliaia di persone hanno camminato contro il modello del primo ministro Berlusconi. Più volte le persone hanno gridato "dimettiti".
***