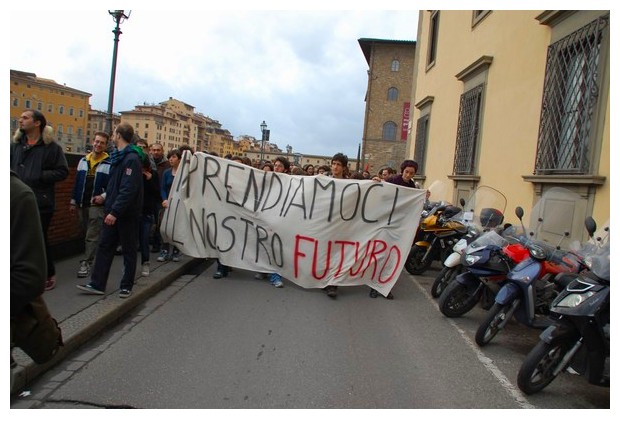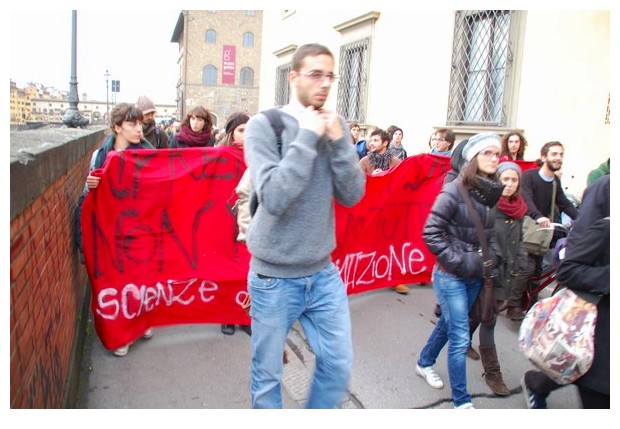 Florence, Italy: Due to economic problems and budget cutdowns, there are strikes and protest marches in different countries of Europe. IN the pictures today, students protesting in Florence, followed by the police.
फ्लोरेंस, इटलीः यूरोप में आर्थिक कठिनाईयों तथा बजट में कटौती की वजह से हर देश में हड़तालें हो रही हैं, विरोध जलूस निकलते हैं. आज की तस्वीरों में फ्लोरेंस के छात्र विरोध जलूस में और उनके पीछे पुलिस.
Firenze, Italia: In diversi paesi di Europa, i problemi economici e tagli nei finanziamenti hanno provocato scioperi e proteste. Nelle immagini di oggi, una protesta degli studenti a Firenze, seguiti dalla polizia.
***