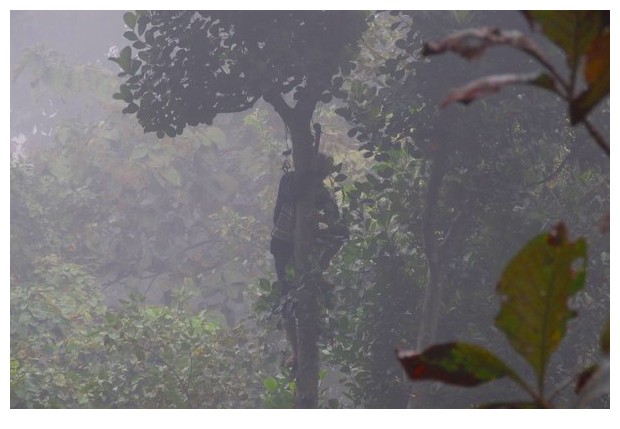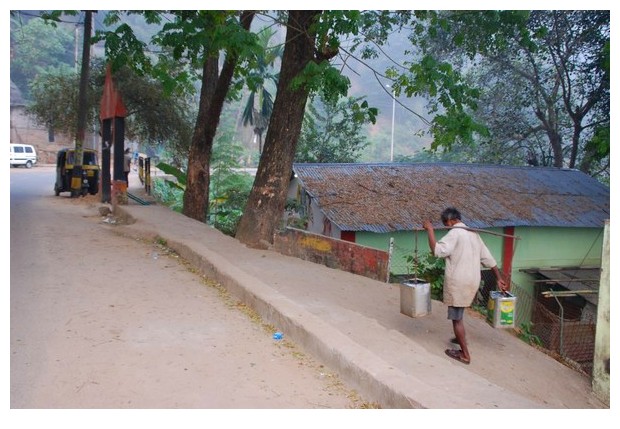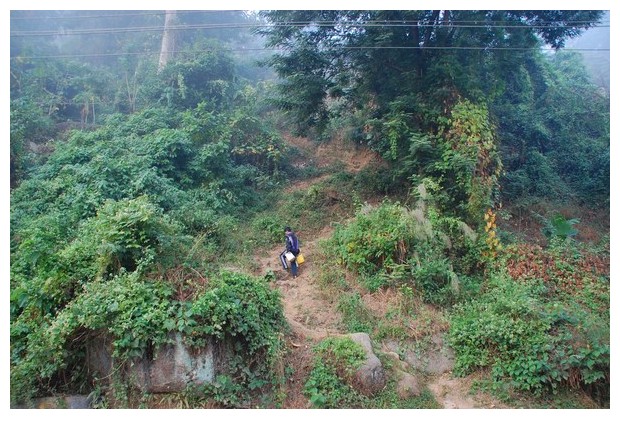 Guwahati, Assam, India: With the beautiful verdant hills and people taking early morning walks, there are parallel lives busy in their everyday hard work, that we see and yet do not see. Every day walking down 100 meters on a hill to get two bottles of water and then climbing up again, carrying heavy weight on your shoulders on roads that go up and down, climbing up on tall trees to collect something, all such ideas make me feel sick.
गुवाहाटी, आसामः ऊँची पहाड़ी की हरियाली और सुबह सुबह सैर करने आये लोगों के साथ साथ, एक समानान्तर जीवन भी है जो सामने हो कर भी नहीं दिखता, जिसमें लोग जीवन की सामान्य मेहनत में जुटे होते हैं. रोज़ दो बोतल पानी के लिए 100 मीटर नीचे पहाड़ी से जाना फ़िर वापस चढ़ना, कँधे पर भार उठा कर ऊँचे नीचे रास्तों पर चलना या ऊँचे पेड़ पर चढ़ कर काम करना पड़े तो सोच के ही मन घबरा सा जाता है.
Guwahati, Assam, India: Con le verdi colline e le persone che vanno per le passeggiate mattutine, vi sono altre vite parallele impegnate nella fatica di vivere quotidiano che sono davanti a noi ma che non si vedono. Ogni giorno scendere 100 materi per due bottiglie d'acqua e risalire sulla collina, portare cose pesanti sulle spalle sulle strade che vanno su e giù, arrampicare sugli alberi per raccogliere qualcosa, solo l'idea di fare qualcosa di simile mi fa sentire male.
***