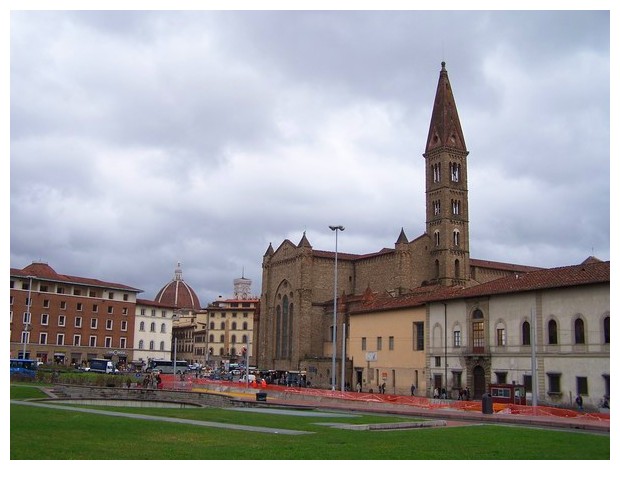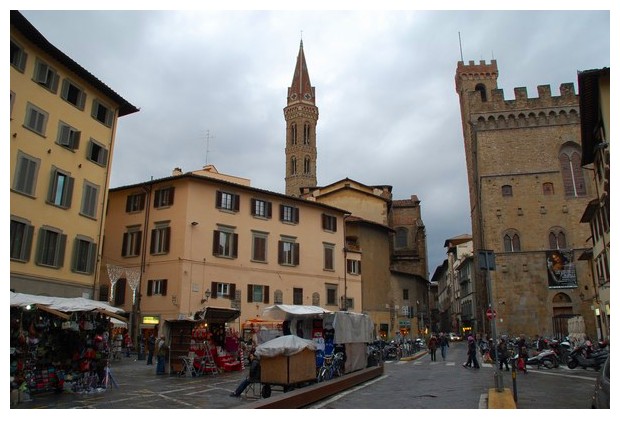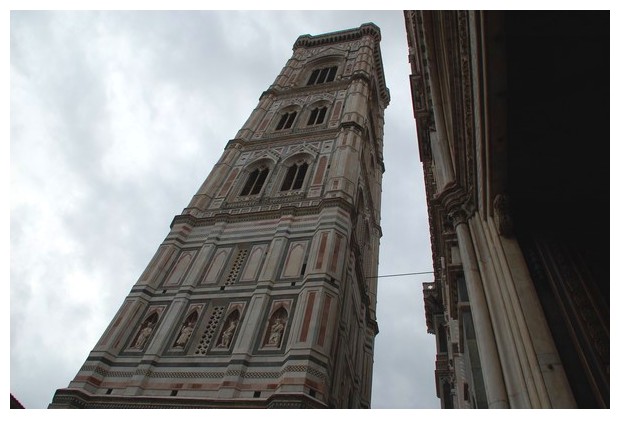 Florence, Italy: In Italy, every church must have a bell tower, to ensure that bell's sound can reach far. Usually bell starts ringing before the mass time so that people wishing to participate in the prayer can leave homes in time. Sometimes, bell can also be rung to warn of some danger. From architectural viewpoint, slender delicate looking belltowers are considered more beautiful, but they must be robust enough to sustain the weight of bells. Today's images are from three bell towers from Florence.
फ्लोरेंस, इटलीः इटली में हर गिरजाघर के साथ घँटाघर अवश्य होता है, जिसे मीनार की तरह बनाया है ताकि घँटे की आवाज़ दूर तक पहुँचे. घँटा प्रार्थना प्रारम्भ होने से कुछ देर पहले बजाते हैं ताकि जिन लोगों को प्रार्थना में भाग लेना हो वह घर से समय पर निकलें. कभी कभी खतरे की स्थिति में चेतावनी देने के लिए भी घँटे को बजाते हैं. वास्तुकला के शिल्प के अनुसार, घँटाघर जितना पतला और नाज़ुक से लगा, उतना अधिक सुंदर माना जाता है लेकिन, साथ ही यह ध्यान भी रखना पड़ता है कि उनमें भारी भरकम घँटों को सम्भालने की शक्ति हो. आज की तस्वीरों में फ्लोरेंस शहर के तीन विभिन्न घँटाघर.
Firenze, Italia: In Italia ogni chiesa deve avere un campanile, per assicurare il suono della campana può arrivare lontano. Normalmente la campana si suona prima della messa, così le persone che desiderano partecipare possono arrivare in tempo. Qualche volta, le campane suonano anche per avvisare la comunità di qualche pericolo. Dal punto di vista architettonico, penso che la campane più snelle e delicate sono considerate più belle, ma devono essere abbastanza forti da reggere il peso delle campane pesanti. Le immagini di oggi presentano 3 campanili da Firenze.
***