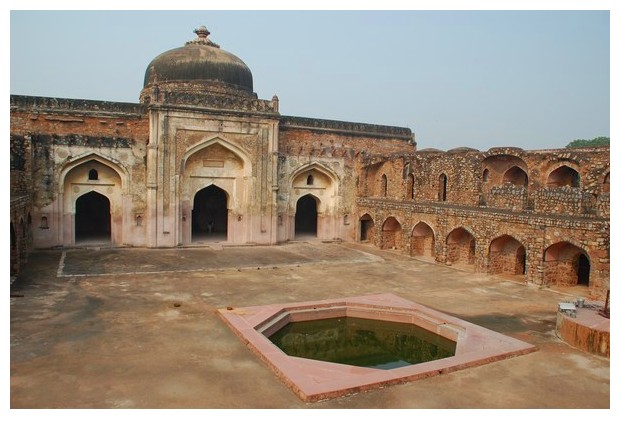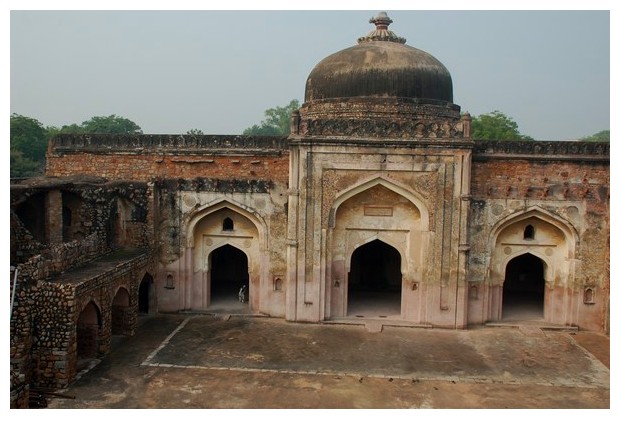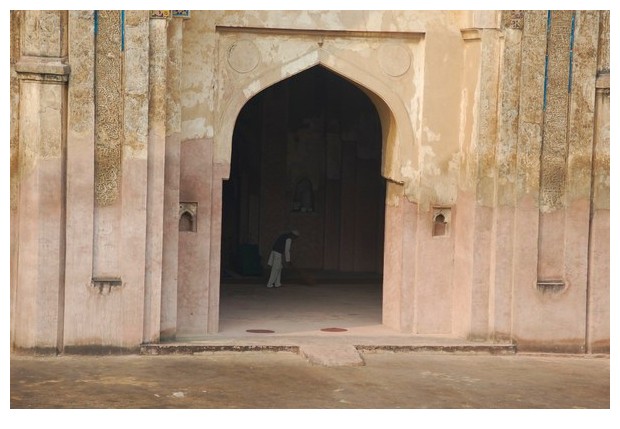 Delhi, India: There are so many ancient buildings scattered in the country, often ignored by persons living around them. One such building is in front of old fort in Delhi, called "Khair ul Munazil", built by emperor Akbar's wet-nurse Maham Anga in 969 Hizri (1961-62 CE). Building's name is a chronogram, so if you write the name in Persian, the words also read as 969, the year of its construction.
दिल्ली, भारतः देश में कितनी जगहों पर प्राचीन ऐतिहासिक भवन बिखरे पड़े हैं, जिनके बारे में वहाँ रहने वाले अक्सर नहीं जानते. ऐसा ही एक भवन पुराने किले के सामने सड़क की दूसरी ओर है, जिसका नाम है "खैर उल मुनाज़िल", जिसे 969 हिज़री यानि 1561 ईसवी में शहनशाह अकबर की धाय महम अंगा ने बनवाया था. इस भवन का नाम एक समय-शब्द है, यानि फारसी में यह नाम लिखो तो अक्षरों को जोड़ने से इसके बनने का वर्ष 969 दिखायी देता है.
Delhi, India: Vi sono molti edifici antichi sparsi nel paese, spesso ignorati dalle persone che vivono vicino. Uno di questi edifici si trova a Delhi, di fronte al vecchio forte, dall'altra parte della strada, che si chiama "Khair ul Manazil", costruito da Maham Anga, la balia del imperatore Akbar nel 969 Hizri (1961-62 DC). Il nome del palazzo è un cronogramma, scritto in persiano, si legge anche come 969, l'anno della sua costruzione.
***