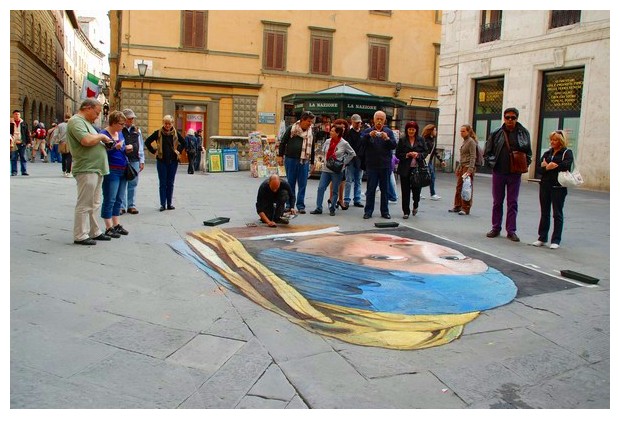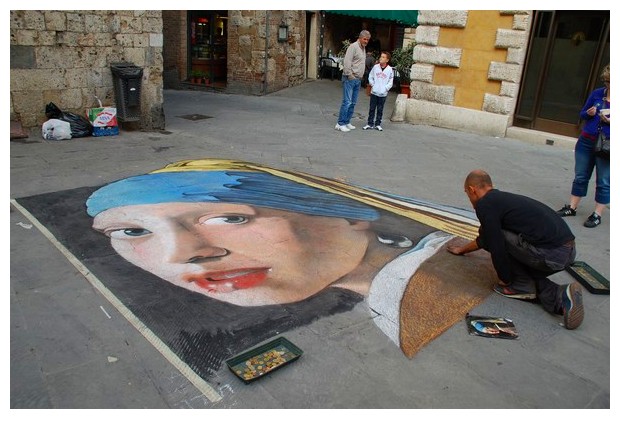 Sienna, Italy: A street artist makes a copy of dutch painter Johannes Vermeer's famous "Girl with the pearl earring", also known as "Northern Monalisa" or the "dutch Monalisa".
सिएना, इटलीः एक सड़क का कलाकार हौलैंड के चित्रकार जोहान फेरमेर की प्रसिद्ध कलाकृति, "मोती के बुन्दे वाली लड़की" की प्रतिलिपि बनाता हुआ. इस कलाकृति को "उत्तरी मोलिज़ा" या "डच मोनालिज़ा" भी कहा जाता है.
Siena, Italia: Un artista di strada crea una copia del famoso quadro "Ragazza con orecchino di perla" del pittore olandese Johannes Vermeer, conosciuto anche come "Monalisa olandese" o "Monalisa del nord".
***