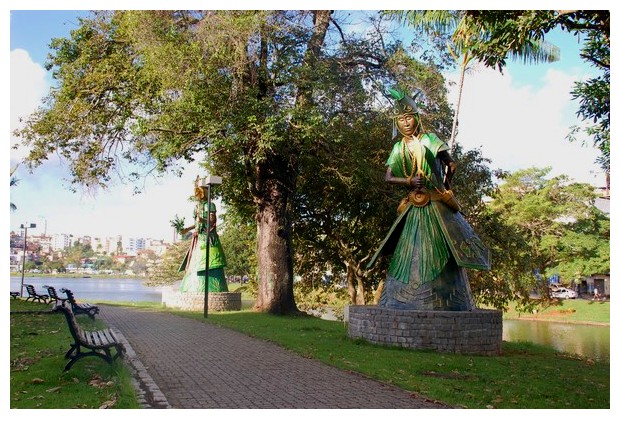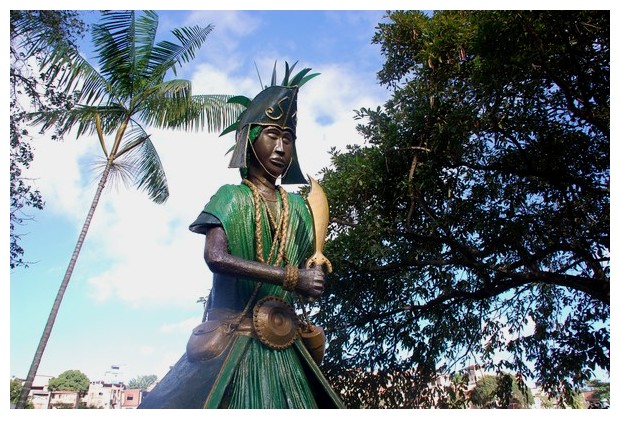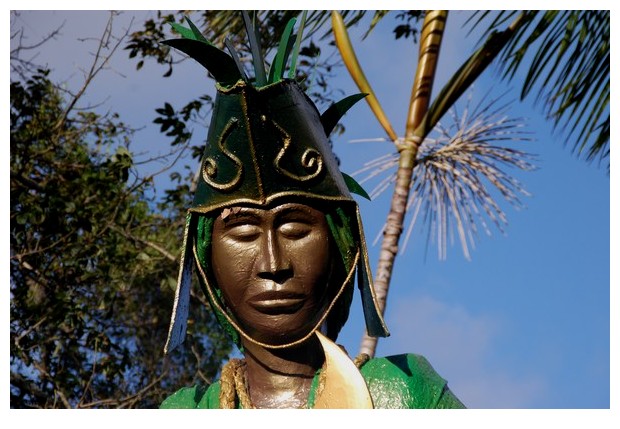 Salvador, Brazil: Oxossi, the Orusha god for protection of hunters and raiders. Given the importance of hunting for the prehistoric people, they did need a strong god to protect them during hunting.
साल्वादोर, ब्राज़ीलः ब्राज़ील के अफ्रीकी योरूबा मूल के धर्म ओरुषा के देवता ओशोस्सी जो कि शिकारियों के रक्षक माने जाते हैं. प्राचीन काल में आदि मानव पहले शिकारी ही था, इसलिए शिकारियों की रक्षा करने वाले देवता का होना उपयुक्त लगता है. लेकिन हिंदू देवी देवताओं में शिकारियों का रक्षक कौन सा देवता किसे माना जाता है?
Salvador, Brasile: Oxossi, il dio Orusha per la protezione dei cacciatori. Data l'importanza della caccia per l'uomo preistorico, sicuramente li serviva un dio forte e potente per la loro protezione.