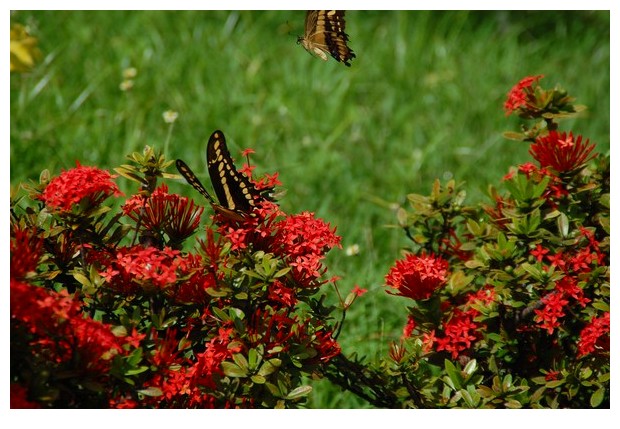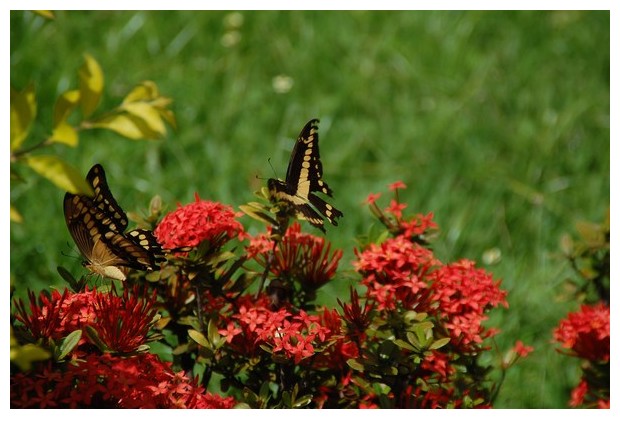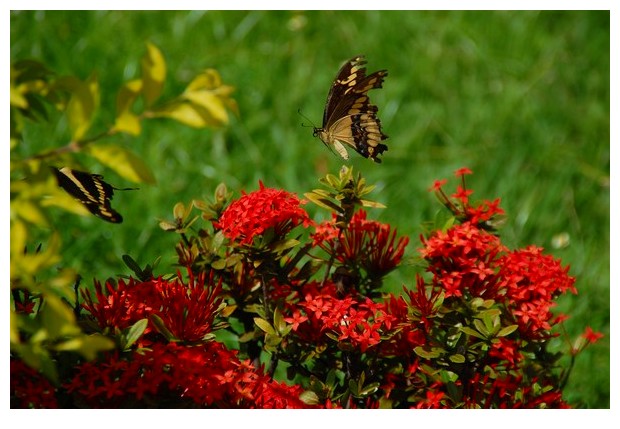 Salvador, Brazil: We had just come out from a meeting in the health ministry when I saw these butterflies. I think that they are from Papilio family of butterflies (perhaps Papilio paeon?), a common species of butterflies in South America.
साल्वादोर, ब्राज़ीलः स्वस्थ्य मंत्रालय से मीटिंग के बाद बाहर निकले ही थे कि मंत्रालय के बाग में मुझे यह दो तितलियाँ दिखी, जो पापिलिओ जाति की लगती हैं और दक्षिण अमरीका में बहुत जगह पायी जाती हैं.
Salvador, Brasile: Eravamo appena usciti da una riunione presso il ministero della sanità quando ho viste queste farfalle. Penso che siano della famiglia Papilio (forse Papilio paeon?), una specie comune di farfalle in sud America.