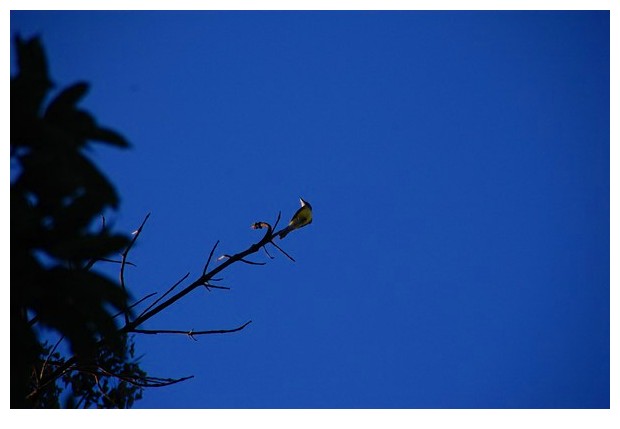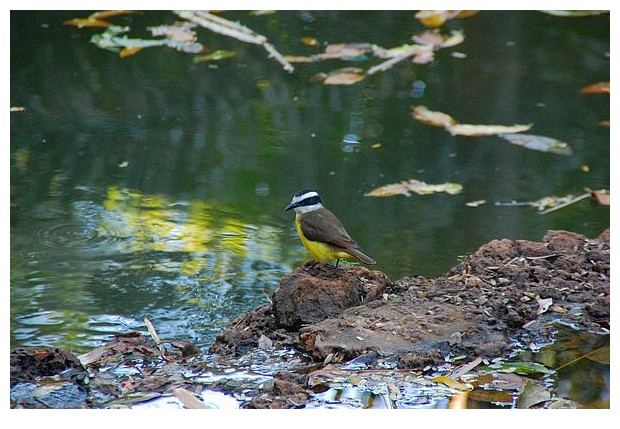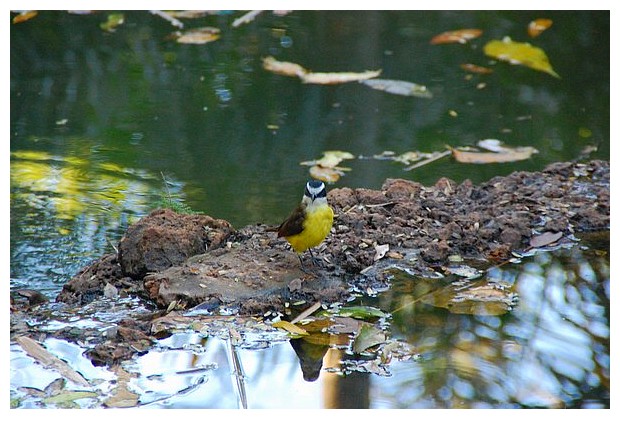 Goiania, Brazil: Small bird with yellow belly and black stripes on the head. I tried looking for its name and found two - Kiskadee or Tyrannulet. On internet, both look like this bird, so I don't know if these are two different names for the same bird or are two different birds. If I could choose a name, I would prefer Kiskadee, because it sounds sweeter.
गोईयानिया, ब्राज़ीलः छोटी सी पीले पेट वाली और सिर पर काली धारी वाली चिरैया, जिसका नाम खोजा तो दो नाम मिले - किसकाडी या फ़िर टाईरान्नूलेट. इंटरनेट पर बहुत सी तस्वीरें देख कर भी तय नहीं कर पाया कि यह एक ही पक्षी के दो विभिन्न नाम हैं या दो भिन्न पक्षियों के नाम हैं. अगर मुझे नाम चुनना पड़े तो मैं किसकाडी चुनूँगा, जो बोलने में अधिक मीठा है.
Goiania, Brasile: passerotto con la pancia gialla e strisce nere sulla testa. Ho cercato il suo nome e ne ho trovati due - Kiskadee o Tyrannulet. Sull'internet, entrambe somigliano, per cui non so se sono due diversi nomi dello stesso uccellino o sono due diversi uccelli. Se posso scegliere, preferisco Kiskadee, che mi sembra più dolce.