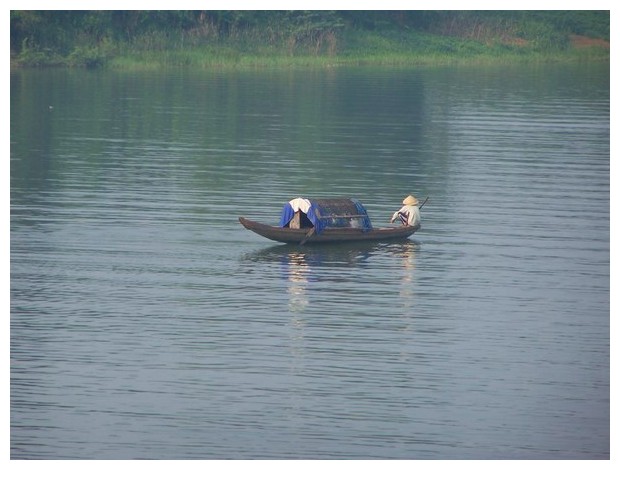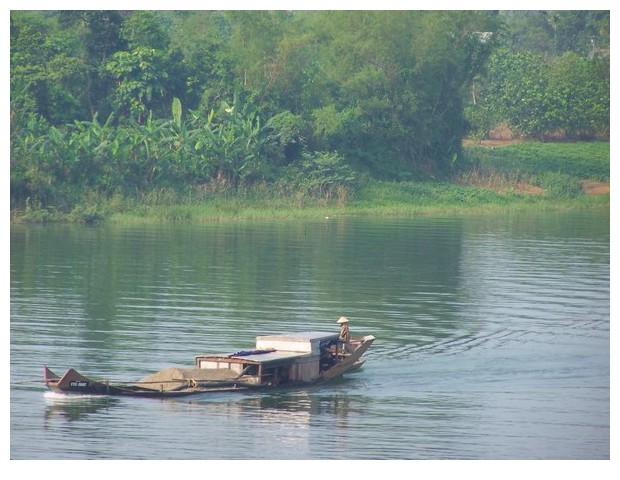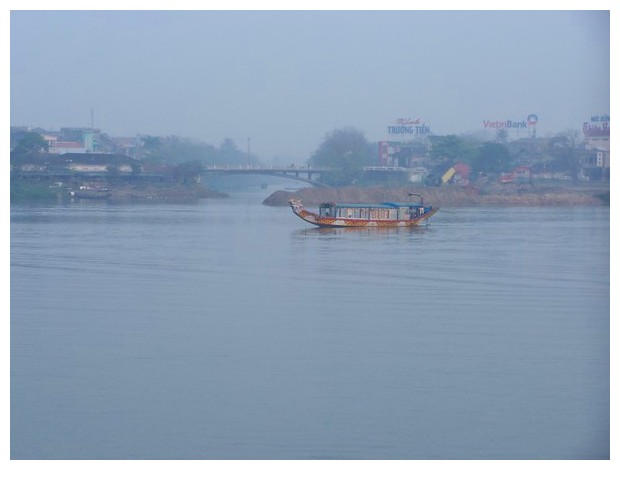 Vietnam, Hue: Images of Huong river in Hue with three different kinds of boats. "Huong" means perfumed. It is said that there is a perfumed grass where the river originates, that gives a perfume to its water.
वियतनाम, हुए: संजय ने कारण पूछा कि बहुत दिनों से चिट्ठे पर कुछ नहीं लिखा है, तो लीजिये आज सुबह खींची वियतनाम के मध्म में बसे हुए शहर की हुओंग नदी की तीन भिन्न तरह की नावों की तस्वीरें. वियतनामी भाषा में हुओंग का अर्थ है सुगन्धित. इस नदी के यह नाम इस लिए मिला क्योंकि जहाँ यह नदी निकलती है वहाँ सुगन्धित घास उगती है जिससे इसके पानी में सुगन्ध आ जाती है. कभी इस पूरे इलाके में भारत से हिंदू धर्म से प्रभावित चम्पा का साम्राज्य था. हुए शहर में आज उस प्राचीन चम्पा साम्राज्य का कोई चिन्ह नहीं दिखता लेकिन मेरे साथी जो अस्पताल में डाक्टर हैं उनसे सुना कि यहाँ से दक्षिण में करीब दो सौ किलोमीटर दूर बिन्ह डिन्ह राज्य में आज भी गणेश की मूर्ती वाले हिंदू शैली के मन्दिर और हिंदू तरीके से प्रभावित पूजा का तरीका मिलता है.
Vietnam, Hue: Immagini del fiume Huong nella città di Hue nella parte centrale del Vietnam. Si dice che c'è della erba profumata dove il fiume origina, che dà un leggere profumo alle acque di questo fiume.