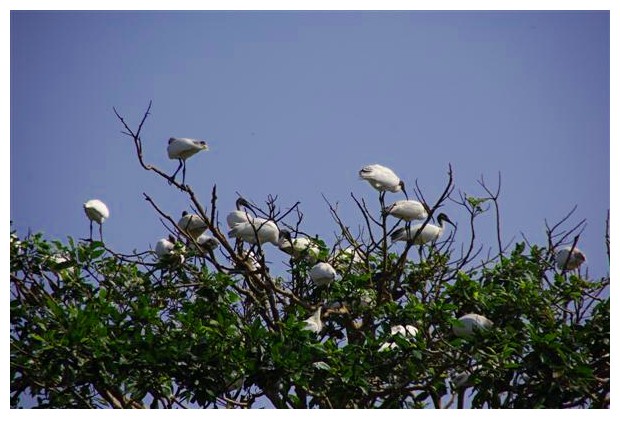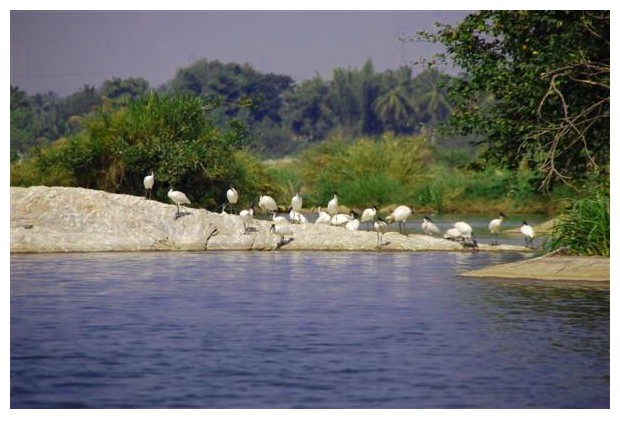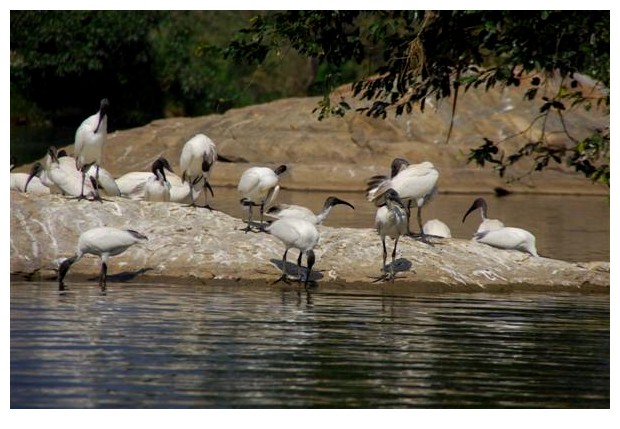 Srirangapatnam, India: White ibis in Ranganathittu bird sanctuary. In older times, Egyptians believed that ibis represented moon god and called it Thoth. During a visit in Egypt, our guide had told us ibis is found only on Nile river and if taken away, it dies.
I had already seen red ibis in London zoo. So, whatever you hear from the guides, you have to take it with a pinch of salt.
श्रीरंगापट्नम, भारतः रँगनाथिट्टू पक्षी अभ्यारण में श्वेत इबिस पक्षी जिसे स्थानीय भाषा में बज्जू कहते हैं. इबिस को प्राचीन मिस्र में चँद्र देवता का रूप माना जाता था और थोथ नाम से इसकी पूजा होती थी. जब मिस्र गया था तो हमारे गाईड ने बताया था कि इबिस केवल मिस्र में नील नदी में होता है, और इसे बाहर ले जाओ तो यह जीवित नहीं रहता.
पहले एक बार लंदन के चिड़ियाघर में लाल इबिस को देखा था और अब रँगनाथिट्टू में श्वेत इबिस को. यानि, गाईडों की बातों पर हमेशा भरोसा नहीं किया जा सकता.
Srirangapatnam, India: Ibis bianchi nel parco protetto di Ranganathittu. In antico Egitto, ibis era considerato una manifestazione del dio della luna, chiamato Thoth. Durante un viaggio in Egitto, il nostro guida ci aveva raccontato che ibis si trova solo lungo il fiume Nilo e se portato via, muore.
Avevo già visto ibis rossi nello zoo di Londra.Penso che bisogna prendere con le molle tutto quello che viene raccontato dalle guide turistiche!