मँगोलिया का पाराम्परिक संगीत, पाराम्परिक वाद्यों के साथ पुराने ज़माने में कैसा होता था यह तो नहीं मालूम पर आज कल उसे पश्चिमी सिम्फ़ोनिक संगीत की तरह बजाते हैं. कुछ कुछ वैसा ही लगा जब नयी फ़िल्म "युवराज" का संगीत सुना. शब्द, ताल, धुन भारतीय पर उसमें पश्चिमी सिम्फ़ोनिक संगीत मिला हुआ. आधुनिक पश्चिमी संगीत से प्रभावित गाने तो हिंदी फ़िल्मों में अनगिनत है पर शायद यह पहली बार है कि भारतीय लोकसंगीत, भारतीय शास्त्रीय संगीत और पश्चिमी सिम्फ़ोनिक संगीत को मिला का उनका फ्यूजन संगीत बनाया गया है? फ़िल्म के गानो में से "ज़िंदगी ज़िंदगी, क्या कमी रह गयी, आँख की कोर में क्यों नमी रह गयी" बहुत अच्छा लगा. खैर आज की तस्वीरों में मँगोली पाराम्परिक वाद्य हैं.
I don't know what kind of music they used to play in the past wiht Mongolian traditional music instruments, but today they use them to play something similar to western symphonic music. It was a some what similar feeling when I heard the music a new Hindi film called Yuvraaj - Indian folk and classical music has a touch of western symphonic music. Today's pictures are of the traditional Mongolian music.
Non so quale tipo di musica si suonava con gli strumenti musicali tradizionali in Mongolia in passato, ma oggi la loro musica sembra basata sulla musica simfonica occidentale. Ho avutno questa stessa sensazione quando ho sentito la musica del nuovo film di Bollywood, Yuvraaj, dove la musica folk e classica indiana ha un tocco della musica simfonica occidentale. Le foto di oggi presentano la musica tradizionale della Mongolia.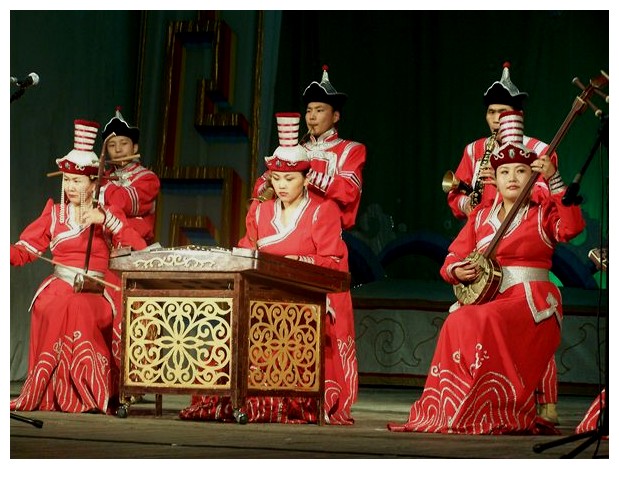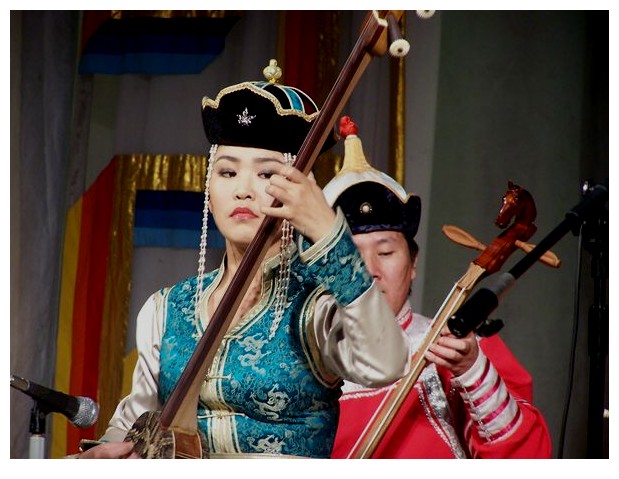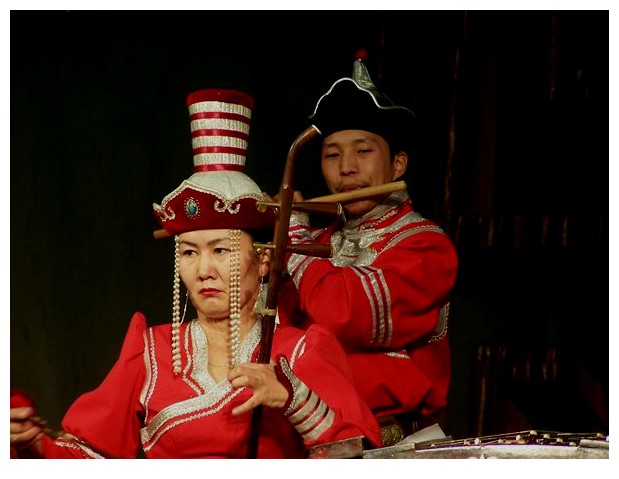 _____________