बेजिंग, चीनः आज ओलिम्पिक्स खेल प्रारम्भ होने वाले हैं. जून के अंत में जब मँगोलिया से आते समय एक दिन के लिए बेजिंग रुका था तो त्यिआन आ मेन स्कवायर में लगी ओलिम्पिक घड़ी दिखा रही थी कि अभी खेलों के प्रारम्भ में ४४ दिन बाकी हैं, इस समय उस घड़ी में कुछ घँटे ही बचे होंगे. नया बेजिंग हवाई अड्डा दुनिया में सबसे बड़ा है और बहुत सुंदर बना है. चीन वासियों का गर्व स्पष्ट महसूस होता था, हालाँकि हर तरफ़, हर समय पर्यावरण दूषण की वजह से छाई धुँध थोड़ी सी अजीब लगी थी. आशा है कि यह खेल शाँतीपूर्ण होंगे (और भारत के खिलाड़ी भी कुछ अच्छा कर के दिखायेंगे)
Beijing, China: Today the Beijing olympics will be inaugurated. At the end of June, coming back from Mongolia, I had stopped in Beijing for a day. In Tian-a-men square, the olympics clock was showing that 44 days still remained for the games, today that clock must be showing only a few hours to the start of games. I loved the new Beijing airport, it is supposed to be the biggest in the world and in China, the pride of the Chinese about their achievements is very palpable. Let us hope that the games will be peaceful.
Pecchino, Cina: Oggi, fra qualche ora inizieranno i giochi olimpici a Pecchino. A fine di giugno, ero passato da Pecchino mentre tornavo dalla Mongolia. Quel giorno, l'orologio olimpico nella piazza Tien-a-men mostrava che mancavano 44 giorni ali giochi, oggi quell'orologio segnerà le poche ore rimaste. Mi è piaciuto anche il nuovo aeroporto di Pecchino, che si dice che sia il più grande del mondo, e si sentiva l'orgoglio dei cinesi per quelli che sono riusciti a raggiungere. Spero che saranno giochi segnati dalla pace.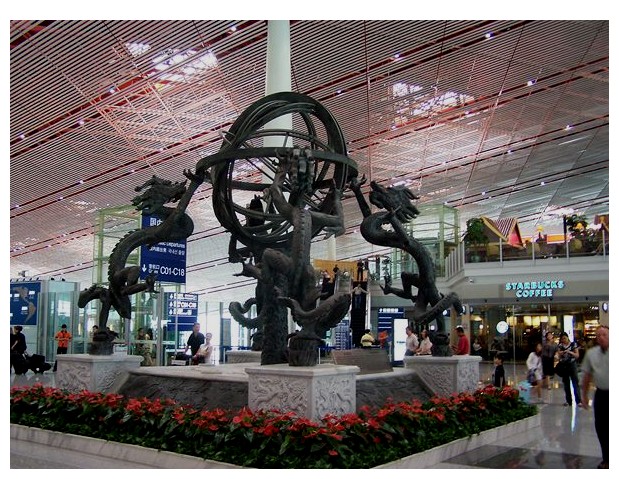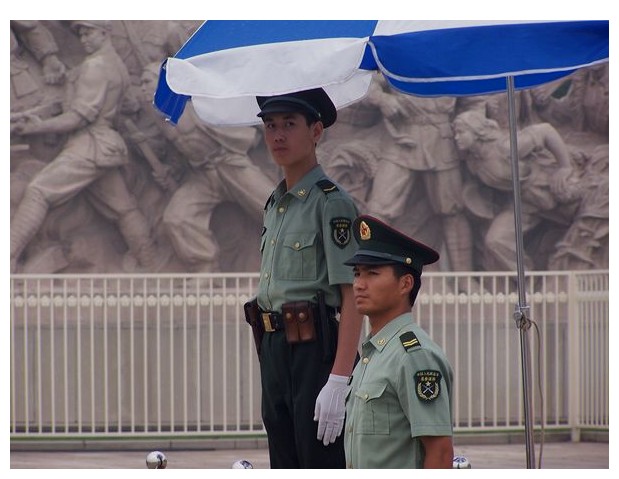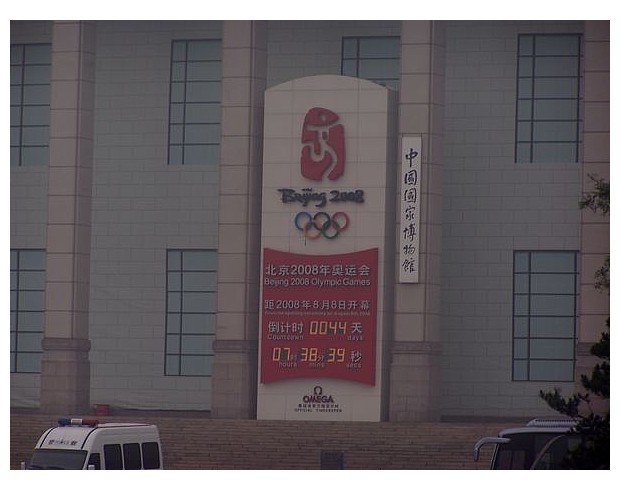 __