लेथम, रुपुनूनी, गयानाः बारिश आ रही थी, रास्ते में झकोले खाती गाड़ी से तस्वीर लेना आसान नहीं था, शायद इसीलिए तस्वीर का फ्रेम ठीक से नहीं आया, पर फ़िर भी यह तस्वीर मुझे अच्छी लगी. गयाना यात्रा की यह अंतिम तस्वीर है.
आप क्या शीर्षक देंगे इस तस्वीर को?
पिछली बार की तस्वीर का शीर्षक मुझे
रत्ना जी
का सबसे अच्छा लगा, शायद इसलिए कि परिचय फ़िल्म का यह गीत मुझे बहुत प्रिय था! साथ ही,
समीर जी की कविता
बहुत सुंदर लगी!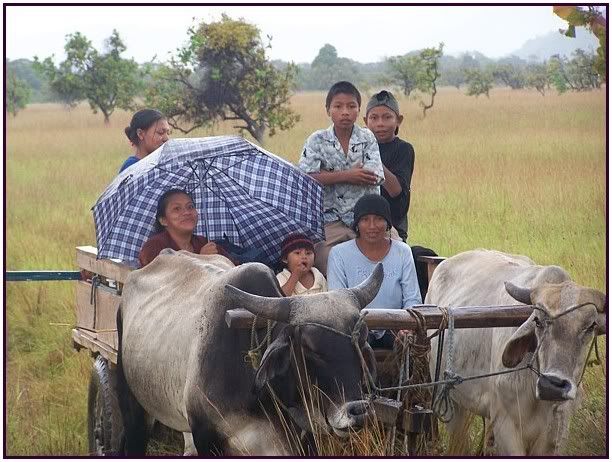 Lethem, Rupununi, Guyana: It is not a good picture. It was raining and taking a picture from a moving car was not easy. Yet, I like it! This picture closes the series of pictures from my Guyana visit.
For the last picture, the title I liked most was about "Being a traveller". Do you want to suggest a title for this picture?
Lethem, Rupununi, Guyana: Non è proprio una bella foto. Pioveva e scattare foto da una macchina in movimento non era facile. Comunque, mi piace questa foto! Con questa foto si chiude la serie delle foto scattate in Guyana.
Per l'ultima foto, il titolo che mi è piaciuto di più, parla di "essere un viaggiatore". Quale titolo daresti a questa foto?