There are criteria that define a good picture. If you are serious about photography, it is important to learn the rules.
Yet, at the same time, I feel that photography, like all other arts, can also be very subjective. I mean, I can have my own ideas of what is a good picture and it may not necessarily follow the established views of a "good picture"?
Blurred pictures is one such area. But occasionally when the subject suddenly moves, and part of the picture is blurred, to me it may still seem like a good picture even if no one would publish it! Viva for individualism and experimenting. What do you think? Do you like the pictures below?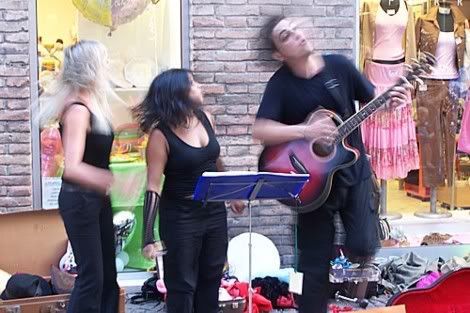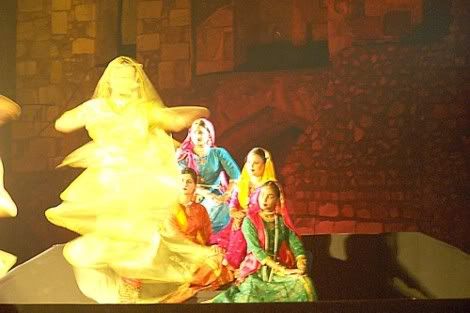 कल की तस्वीरों के बारे में पंकज ने लिखा है, "तीसरे नम्बर वाली सबसे अच्छी है. बस खिंचते समय थोडा ध्यान रखा होता और पीछे की इमारत का उपरी हिस्सा ना कटता तो मजा आ जाता ". यह बात अगर आप फोटोग्राफी की कोई भी पुस्तक पढ़ेंगे तो वहाँ पायेंगे, कि जहाँ तक हो सके, भवनों, वस्तुओं और व्यक्तियों को पूरा लेने की कोशिश कीजिये. यानि अच्छी तस्वीरों को मापने के कई नियम हैं और इन नियमों को जानना आवश्यक है.
पर मैं यह भी सोचता हूँ कि फोटो चित्रकारी की तरह एक कला है और कभी कभी नियमों से बाहर जाना मुझे अच्छा लगता है. जैसे कि वह नियम जिसके अनुसार फोटो को ठीक से फोकस करना चाहिये. कभी कभी किसी तस्वीर में कुछ हिल जाता है और वह ठीक से फोकस नहीं होती, पर फ़िर भी मुझे वह तस्वीर अच्छी लगती है. आज प्रस्तुत हैं ऐसी ही कुछ तस्वीरें जो कुछ हिला होने और ठीक से फोकस न होने के बावजूद मुझे अच्छी लगती हैं.