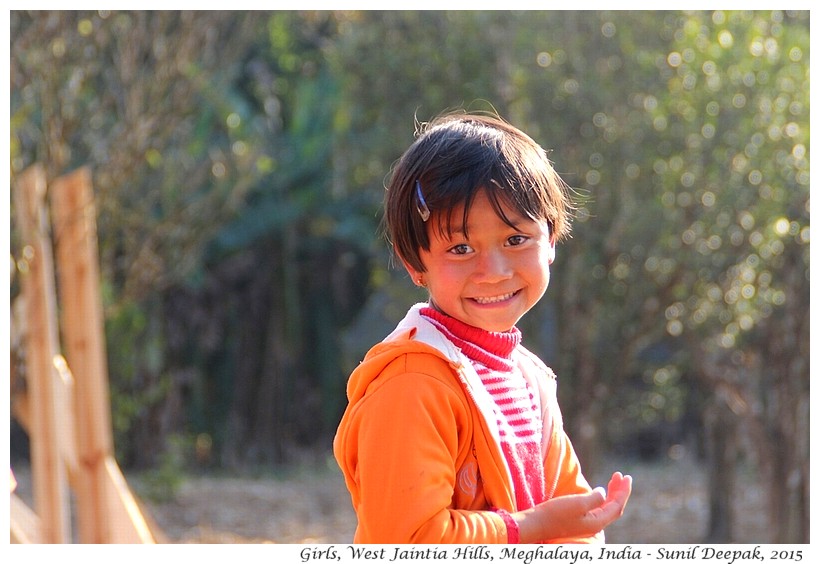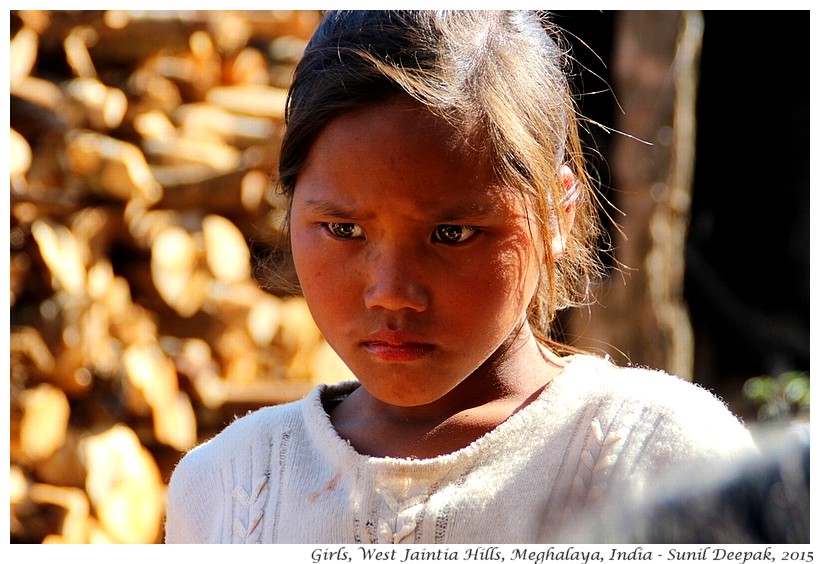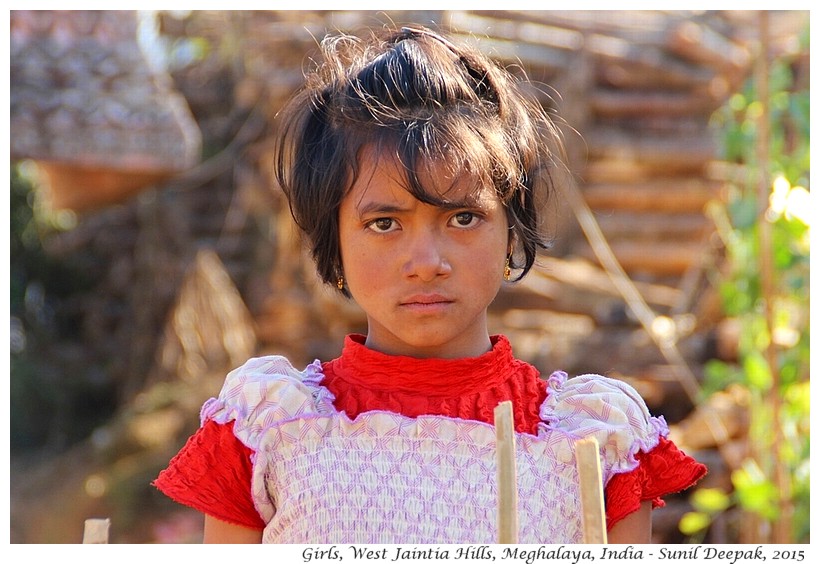 West Jaintia Hills district, Meghalaya, India: I like clicking pictures of children, especially when they do not know that someone is taking their pictures, and their expressions are natural. Once they know, often they make faces or they look very serious. Today's images have three close-ups of young girls.
पश्चिमी जेन्तिया हिल जिला, मेघालय, भारतः मुझे बच्चों की तस्वीरें खींचना अच्छा लगता है, विषेशकर जब उन्हें पता नहीं चले कि कोई तस्वीर खींच रहा है और उनके चेहरे के भाव स्वाभाविक रहते हैं. लेकिन जब वह समझ जाते हैं कि उनकी तस्वीर खींची जा रही है तो अक्सर वह कुछ मुँह बना लेते हैं, या फ़िर गम्भीर हो जाते हैं. आज की तस्वीरों में तीन बच्चियों के क्लोज़अप.
Distretto di West Jaintia Hills, Meghalaya, India: Mi piace fotografare i bambini, sopratutto quando non sanno che qualcuno li sta fotografando e le loro espressioni sono naturali. Invece quando sanno, spesso fanno dei gesti o boccacce o diventano serie. Oggi i ritratti di tre bambine.
***